The Presidential Inaugural Committee (PIC) on Wednesday (21 December) has released the final schedule of events for President-elect Donald Trump's inauguration in mid-January. Trump will be sworn in as the 45th president of the United States on 20 January.
"President-elect Trump is committed to unifying our country as we once again celebrate the foundation of our American system and the peaceful transfer of power," PIC chairman Tom Barrack said.
"The 2017 inaugural celebrations will reflect President-elect Trump's eagerness to get to work in order to make our country safer and stronger."
The inauguration weekend will kickoff on 19 January with Trump and Vice President-elect Mike Pence laying a wreath at Arlington National Cemetery. A "welcome concert" at the Lincoln Memorial will follow, The Hill report.
Trump and Pence will be sworn in at the US Capitol on 20 January and will attend the Inaugural Parade on Pennsylvania Avenue.
According to Politico, the new president and vice president will also attend inaugural balls after being sworn into office.
The festivities will conclude on 21 January, with the pair attending a national prayer service at the Washington National Cathedral. "The inaugural will carry the message of President-elect Trump's historic campaign, 'Make America Great Again!'" the committee noted in the statement.
Only one performer has been confirmed for the inauguration - Sixteen-year-old Jackie Evancho, who was asked to sing the national anthem.
Despite admitting "I'm so excited. It's going to be awesome," when she broke the news, the teen has subsequently faced a strong online backlash.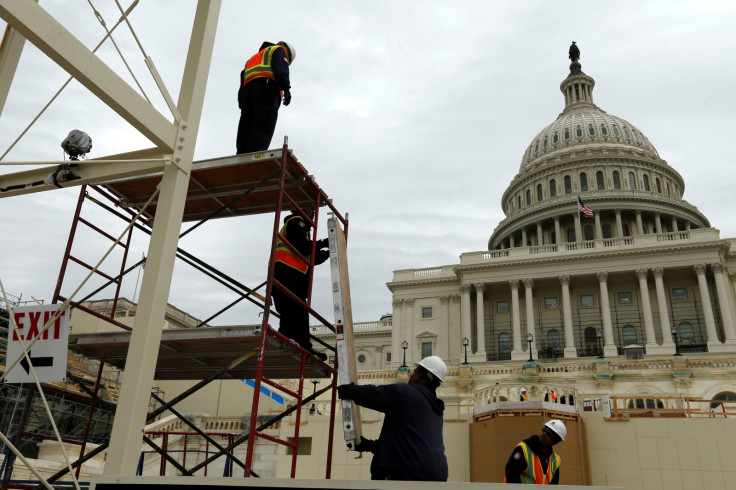 Evancho previously performed for President Obama and the first family at the 2010 National Christmas Tree Lighting ceremony.
According to Rolling Stone, Randy Rogers Band confirmed that it would perform at the Black Tie and Boots inaugural ball. The band will perform a special solo acoustic at the ball a day before the inauguration in Oxon Hill, Maryland.
The inauguration is also expected to be met with various protest groups, although Bikers for Trump and Women's March on Washington remain the only organisations to receive permits to hold protests. Women's March will hold its demonstration against Trump on 21 January.