Bioshock Infinite Still to Get Confirmation for PlayStation Vita
Irrational Game's chief Ken Levine is reportedly continuing talks on Bioshock Infinite's PlayStation Vita version with Sony and Take-Two (Irrational Games owner).
"I am literally trying to make a match between the parties," he stated in an interview with Kotaku. "They have to agree and it has to be a business deal. I've been trying to do that for a very long time. I've still very much engaged in that. I can't personally greenlight the thing myself."
Recent tweets by Levine also showed his interest in introducing the game title to Sony PS Vita users. "Today NOT about Vita. I'm still working on the matchmaking of that deal, no promises whatsoever. Out of my hands. So vent your spleen now," he tweeted.
The game's Vita version was first announced by Levine himself at Sony's E3 conference held in 2011.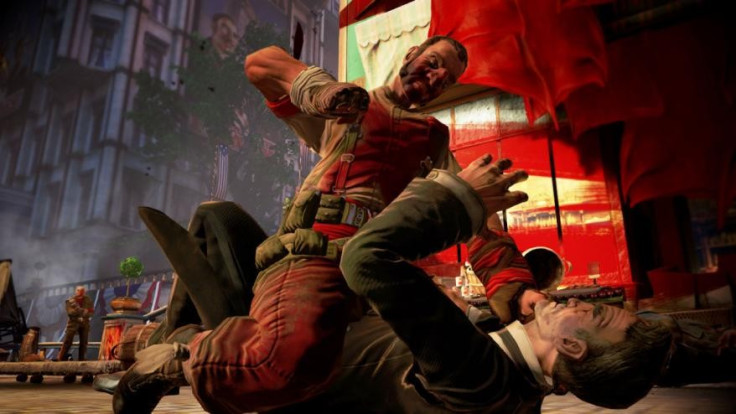 Bioshock Infinite's Mac OS X port, which was under talks, has finally recieved a positive response according to Levine's tweet.
"RT @jayprat95: @IGLevine are there still plans for Bioshock Infinite to get a port to Mac OS X? Thanks! --yup, I think this summer," he tweeted.
The game title is reported to be available for MAC on 29 August, according to Game Agent Blog.
Upcoming Games on Sony PS Vita
FIFA 14, Killzone Mercenary, Batman: Arkham Origins Blackgate, Final Fantasy X HD and Moto GP 13 are a few game titles to arrive for Vita users, according to IGN.
Few big game titles already available for the Vita users are FIFA 13, Assassins Creed 3: Liberation, Hotline Miami, Metal Gear Solid 2: Sons of Liberty (HD Edition) and Call of Duty: Black Ops Declassified.
Game's Price and Availability
Bioshock Infinite is available on Amazon UK stores:
Microsoft Xbox 360: £24.99
Sony PlayStation 3: £24.99
PC: £22
Bioshock Infinite: Premium Edition
Microsoft Xbox 360: £34.93
Sony PlayStation 3: £35.76
PC: £47.43
© Copyright IBTimes 2023. All rights reserved.