Bitcoin is a legitimate financial service according to both the Securities & Exchange Commission and Department of Justice, as the virtual currency reaches a record high value of $619 (£384) per coin ahead of a US Senate hearing.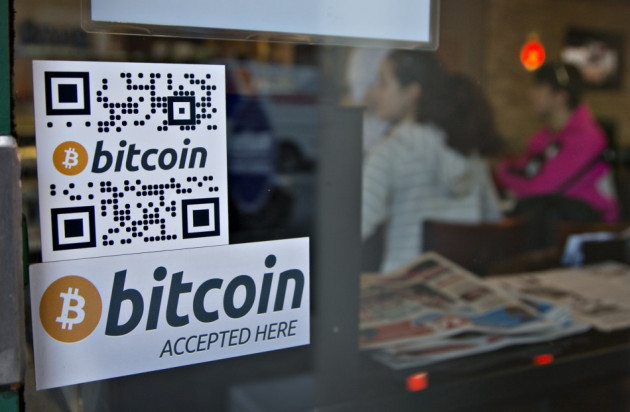 Writing to a US Senate committee ahead of a hearing to discuss decentralised currencies like bitcoin, representatives from the agencies said such money offers benefits, but also carries risks like any other online payment system.
Peter Kadzik, principal deputy assistant attorney general at the DoJ, wrote to the Senate committee, saying: "The FBI's approach to virtual currencies is guided by a recognition that online payment systems, both centralised and decentralised, offer legitimate financial services," reports Bloomberg.
Kadzik added: "Like any financial service, virtual currency system of either type can be exploited by malicious actors, but centralised and decentralised online payment systems can vary significantly in the types and degrees of illicit financial risk they pose."
The hearing, which takes place on Monday in Washington, was called by the US Senate to "explore potential promises and risks related to virtual currency for the federal government and society at large."
The desire to better understand bitcoin comes as the mysterious currency's value has increased by more than $500 since the year began. The Senate also wishes to learn about bitcoin's anonymity, making it almost impossible to track, and it's association with illegal online marketplaces like Silk Road, the drug store recently closed down by the FBI.
Although bitcoin's value fell in the wake of Silk Road being shuttered, its value soon rose, passing the $300, $400 and $500 barriers in a matter of weeks, as investors begin to see value in a currency that is cleaning up its image.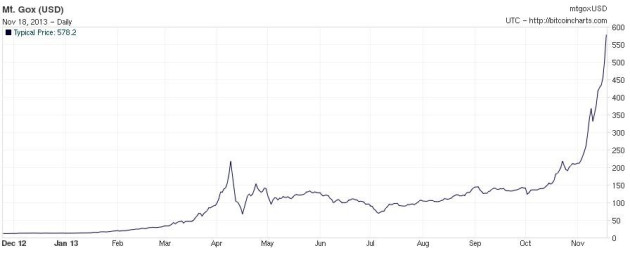 Gold 2.0
Such is the soaring value of bitcoin, the billionaire Winklevoss twins, who invested $11 million into the currency in April, claim it is "gold 2.0" and will eventually have a market cap of some $400 billion, far higher than the current $6.5bn value of the 11.9m coins in existence.
Bitcoin has spent much of the last six months edging closer to being recognised as a real currency, like pounds, dollars and the euro. Germany now classes bitcoin as a 'unit of account' while Vancouver has the world's first bitcoin cash machine.
Cashing in on the stratospheric price rise, a Norwegian man recently bought an apartment with part of his £552,000 wealth acquired from holding £15 of bitcoins since 2009.
Jerry Brito of George Mason University, Washington DC, who is testifying in front of the Senate committee, said: "Two years ago it was alarm[ing] when Silk Road first came on the scene. Since then, Congress has been educating itself and understands that there are great potential benefits."
Some challenges
Brito accepted that, like any new technology, bitcoin will face "some challenges," but now claims Congress sees "there is a balance to be struck here and they are generally positive on the technology."
He added that the Senate hearing will "bolster the view that bitcoins are an acceptable alternate means of conducting transactions, and that their use will grow."
Although bitcoin is cleaning up its image, the Federal Reserve has no plans to regulate the use of virtual currencies.
In a letter to the Senate committee, Reserve chairman Ben Bernanke said: "Although the Federal Reserve generally monitors developments in virtual currencies and other payments systems innovations, it does not necessarily have authority to directly supervise or regulate these innovations or the entities that provide them to the market."
Read More: