The Bitcoin rollercoaster of the last two weeks has become too much for one exchange, as BitFloor ceases trading and pledges to return funds to its users.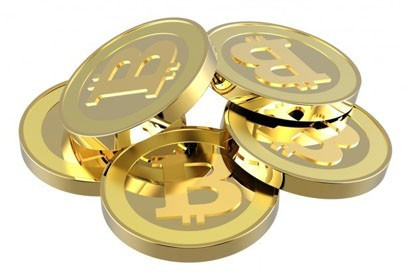 Seven months ago the Bitcoin exchange was robbed of 24,000 coins, worth £160,000 at the time (but more than £1.44m at the time of writing), after unencrypted keys were accidentally posted online by the site's owner.
In a statement posted on BitFloor's site on Thursday, founder Roman Shtylman said: "I am sorry to announce that due to circumstances outside of our control BitFloor must cease all trading operations indefinitely.
"Unfortunately, our US bank account is scheduled to be closed and we can no longer provide the same level of USD deposits and withdrawals as we have in the past. As such, I have made the decision to halt operations and return all funds."
Must Read: What is Bitcoin and how does it work?
Shtylman added that, over the next few days, he and his team will be working with all of BitFloor's clients to ensure that funds are returned.
No more was said on why BitFloor must close and what problems it is having with its bank, prompting users of the bitcointalk forums to at first suggest it may be a scam, but hours later users reported their funds had been returned as promised.
Mt.Gox attacks continue
The world's largest Bitcoin exchange, Mt.Gox, which is responsible for 80 percent of all US trades and 70 percent internationally, announced on the same day of BitFloor's closure that it had been the victim of sustained DDoS (distributed denial of service) attacks.
Mt.Gox posted on its Facebook page, saying sluggish performance hindering trades "appears to be another strong DDoS attack. We are attacked daily, but very soon we will be transitioning to a better service that will be a major improvement."
The exchange later said: "We can confirm that the problems are/were caused by a strong DDoS, but we are on it with [DDoS protection service] Prolexis and should be stable shortly."
Bitcoins are an online digital currency that is 'mined' by computers solving complex equations; It can be bought for dollars, pounds and other currencies through exchanges like BitFloor, and can be used to buy goods online, from pizzas to illegal drugs via the internet's black markets.
The currency has seen a turbulent two weeks, first soaring from less than $100 per coin to more than $260, before crashing to less than $70 hours later, as exchanges around the world were hit by DDoS attacks and some traders were robbed of their coins by online scams.
Mt.Gox was frequently attacked during the commotion and at one point ceased trading for ten hours while the market cooled, only to be attacked the moment it came back online.