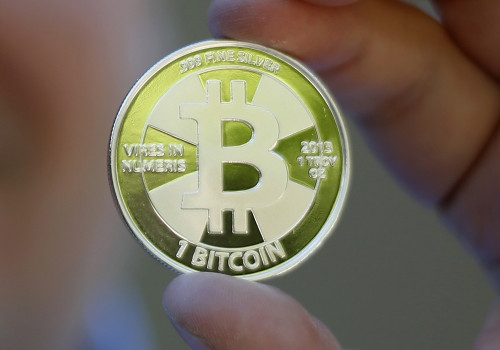 Bitcoin is now recognised as a tradable stock by social trading platform eToro, appearing alongside shares from the world's largest financial institutions, rather than as a currency.
Following a month-long beta test, bitcoin can now be bought and sold in denominations as small as $10 (£6.60), or around 0.01 bitcoins, making investing in the crypto-currency more accessible to amateur traders less familiar with how the technology behind bitcoin works.
By listing bitcoin as a financial stock rather than a currency - sitting alongside the likes of American Express and Visa instead of sterling and dollars - eToro expects bitcoin's value to remain too volatile to be used widely as a means of payment.
But not everyone in the bitcoin community agrees with this stance. Tom Robinson of London-based bitcoin storage service Elliptic told IBTimes UK: "Their classification of it as a stock rather than as forex is, in our view, inaccurate, but is unlikely to have much effect on the general perception of bitcoin."
eToro, which is licensed in the UK under the Financial Conduct Authority, appeals to amateur traders because of its transparent nature; members can 'follow' others, view their trades and even set their account to copy the trading actions of successful users.
In an attempt to avoid bitcoin's notorious volatility, eToro will execute orders for the virtual currency four times each day, and as such it encourages users to see bitcoin as a long-term investment, rather than a means of short-term gains.
Orders will be placed by eToro at 6am, midday, 6pm and midnight GMT every day. "Price changes between those execution times will not affect the order execution price," eToro's blog reads. "Therefore we recommend looking at longer term price trends when considering your investment."
At the time of publication, eToro has bitcoin priced at $912.57 per coin, a gain of more than 5,700% over the last 12 months, as the currency experienced a highly volatile 2013.
Not a currency
Speaking in December, PayPal president David Marcus dismissed claims that bitcoin is a currency. "People are confused. They think because it's called crypto-currency, it's a currency. I don't think it is...it's a store of value, a distributed ledger...it won't be a currency until volatility slows down."
Bitcoin's value grew in 2013 from around $25 to more than $1,000 per coin, before crashing to below $600 in December and recovering once again - such wild fluctuations in value make using bitcoin as a currency complicated and unpredictable.
Despite being accepted in an ever-growing number of places - from Virgin Galactic space flights and a Cyprus university, to a London flying school and online retailers - bitcoin's association with the online trading of illegal drugs, firearms and ransomware has cast a shadow over its recognition as a real-world currency.
Yoni Assia, founder and CEO of eToro, said: "Both eToro and bitcoin were born out of the social revolution. It's therefore very apt for us to take the lead in making bitcoin - essentially the world's first crowdsourced currency - available to the masses."