It was heralded as a digital gold rush. Alistair Charlton looks back at a year which saw the rise and fall of crypto-currency bitcoin.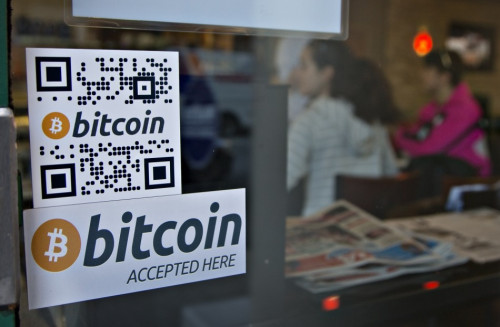 On 25 March, a €10 billion bailout was announced in return for Cyprus agreeing to close its second largest bank. Deposits of €100,000 or more - mostly owned by Russians using the island as a tax haven - were at risk of being lost, so an alternative means of investment was badly needed. One which could be bought quickly and traded internationally with no fee.
25 March: 1 bitcoin (BTC) = $75
Meanwhile, digital currency bitcoin - decentralised, anonymous and largely unregulated - was worth around $70 per coin, having risen steadily from $20 three months earlier. Its origins were clouded in mystery but, minus a small spike in early 2011, it looked remarkably stable.
Two years after a Briton gave 5,000 bitcoins to an American so he could buy two pizzas online - and thus performing the first purchase of real world goods using the currency - wealthy Russians spooked by the financial crisis began to invest serious money, driving bitcoin's value up
Between 25 March and 9 April, bitcoin's value surged from $60 to more than $240, but a crash was just around the corner.
9 April: 1 BTC = $266
10 April: 1 BTC = $95
The fall wasn't just blamed on economic unrest, but also on hackers keen to make money in the digital gold rush. Distributed denial of service (DDoS) attacks were targeted at exchanges like Tokyo-based Mt Gox.

Bombarding it with traffic, the attacks would cause Mt Gox to slow down, leading investors to panic and cash out. Once the price had fallen, the DDoS would be stopped, stabilising the exchange - attackers would then buy coins at the new, lower price.
On 10 April Mt Gox suspended trading for ten hours "to allow markets to cool" and strengthen its servers. At the time, the exchange handled 80% of all bitcoin transactions globally.
As Mt Gox recovered, it was revealed that the Winklevoss twins - best known for their legal disputes with Mark Zuckerberg over the creation of Facebook - had invested $11 million into the currency.
"We have elected to put our money and faith in a mathematical framework that is free of politics and human error," Tyler Winklevoss said, a day before the currency crashed.
10 June: 1 BTC = $100
For the next four months, bitcoin's value remained relatively stable.
Media attention remained, however the romantic story of a virtual gold rush making computer geeks rich was replaced with tales of drug dealing, murders-for-hire and the mysterious world of the Dark Web.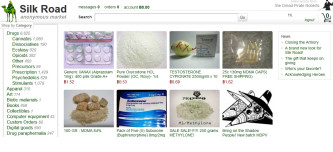 Due to its (almost) anonymous nature, bitcoin had become the currency of choice for illegal online marketplaces like Silk Road - websites hidden from Google searches, only accessible through a special browser known as Tor.
Bitcoin became synonymous with online drug dealing, and in late July cyber security expert Brian Krebs was the target of a failed smear campaign funded by bitcoin and orchestrated by users of Silk Road. A Russian fraudster ran a bitcoin fund used to buy a gram of heroin, which was sent to Krebs' house in the hope he would be caught by police and arrested.
30 July: 1 BTC = $105
Although the currency's value had remained stable, bitcoin's association with illegal activities had piqued the interest of the US Senate, which launched an investigation in mid-August to better understand crypto-currencies.
The Senate Committee on Homeland Security and Governmental Affairs said bitcoin's "near anonymous and decentralised nature has also attracted criminals who value few things more than being allowed to operate in the shadows."
In response, anonymous Silk Road owner The Dread Pirate Roberts said in an interview: "We've won the State's War on Drugs because of bitcoin."
Meanwhile, Silk Road had more than 10,000 listings of illegal goods for sale, including class A drugs, firearms and ammunition, counterfeit currency, stolen credit cards and hitmen for hire. The website had in the region of one million registered users.

1 September: 1 BTC = $145
Bitcoin grew steadily once again, until on 2 October the FBI announced it had shut down Silk Road, arrested its alleged owner and would go on to confiscate more than 140,000 bitcoins. Initially the currency fell by around $15, but as its ties with the criminal underworld were severed, its value began to surge.
23 October: 1 BTC = $220
By the end of October, bitcoin was soon to pass its previous record set in April, as fairytale stories of early adopters becoming overnight millionaires began to surface. A Norwegian man who bought $24 of bitcoins in 2009 found his digital wallet to be worth more than $880,000, so he bought an apartment.
Bitcoin was seemingly unstoppable, helped by daily news stories highlighting how widespread its use had become. The world's first bitcoin ATM arrived in Vancouver; Virgin Galactic began accepting the currency as payment for commercial spaceflights, and the University of Nicosia let students pay their tuition fees in bitcoins.
The Winklevoss twins described bitcoin as "Gold 2.0" and said its value will increase 100-fold.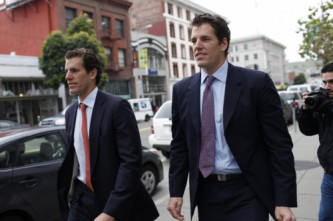 17 November: 1 BTC = $500
27 November: 1 BTC = $1,000
In late November, James Howells of south Wales suddenly remembered he had 7,500 bitcoins stored on an old laptop. After a frantic search of his house, he soon realised the laptop had been taken to a nearby recycling plant months earlier.
Given bitcoin's $1,000 value, the laptop - almost certainly lost forever - was estimated to contain $7.5m.
"You know when you put something in the bin, and in your head, say to yourself 'that's a bad idea'? I really did have that," Howells told the Guardian.
On 29 November bitcoin became more valuable than gold, hitting a record high of $1,242 on the Mt Gox exchange, while an ounce of gold was valued at $1,241.98.

4 December: 1 BTC = $1,200
It is said that during a gold rush, the real money is in selling spades. The bitcoin equivalent is the mining machine, a specially made computer capable of quickly solving the mathematical equations needed to extract bitcoin.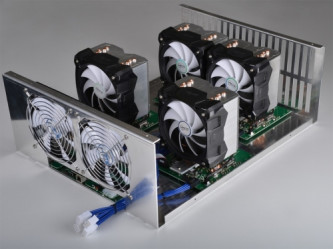 KnCMiner, the Swedish company behind the Neptune rig, capable of mining $2,000 worth of coins every day, sold $8m worth of stock in 24 hours.
Bitcoin was starting to clean up its image, but doubts remained as the currency could still be used to fund assassination attempts, buy drugs from Silk Road alternatives, and pay the ransom of malicious computer encryption software Cryptolocker.
On 13 December, the European Banking Authority suggested anyone investing in bitcoin should do so only with money they are happy to lose.
China then imposed a ban on any financial service involving itself with bitcoin.
7 December: 1 BTC = $700
18 December: 1 BTC = $590
BTC China - claimed to be the world's largest exchange - stopped accepting deposits, as the Chinese found themselves effectively locked out of the currency.
The exchange's payment providers announced they could no longer work with BTC China, for fear of being reprimanded by the central bank, and now the exchange finds itself scrambling to find a new business partner and restore faith in its ability to operate.
Bitcoin users allegedly retaliated by launching DDoS attacks on the bank, crashing its website and reminding us the currency is often closer to the Wild West than a safe means of payment.
After taking a 50% hit, bitcoin's value has now stabilised and is growing once more, but for how long remains a question few can answer with any conviction.
23 December: 1 BTC = $676