Bitcoin reached more than $900 per coin, after positive remarks from a US Senate hearing suggest virtual currencies could operate within existing laws.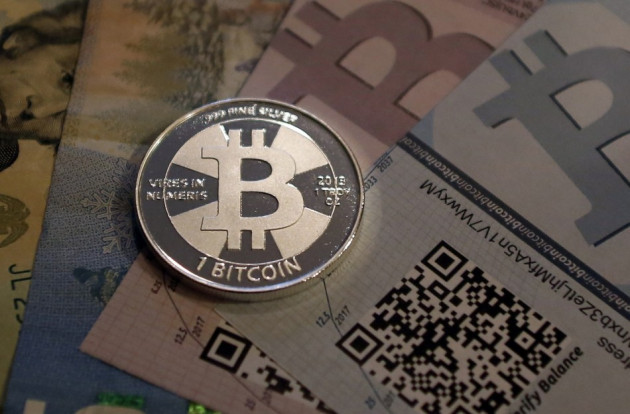 During the three-hour discussion, the committee said bitcoin and other virtual currencies had "plenty of opportunities...to operate within existing laws and regulations," giving the clearest indication yet that bitcoin is shrugging off its shady past and association with illegal online drug dealing.
Bitcoin reached a new high of slightly over $900 (£560) on Tokyo-based Mt.Gox, the most popular exchange for the currency, before falling back to around $760 at the time of publication.
Traded 24 hours a day, every day, bitcoin's value has soared from $100 in just three months, despite reports of coins being stolen and a bogus Chinese exchange closing down, taking £2.5m worth of bitcoins with it.
Called 'Beyond Silk Road: Potential Risks, Threats, and Promises of Virtual Currencies', the hearing saw representatives from the US Treasury, Department of Justice and Secret Service, as well as a witness from The Bitcoin Foundation, discuss the uses and legal implications of bitcoin.
Although the US is yet to say explicitly that bitcoin is a recognised and accepted form of payment, the hearing was overwhelmingly positive, given just a few months ago bitcoin was synonymous with illegal drug dealing, firearms and even assassination attempts.
Positive development
"The decision to bring virtual currency within the scope of our regulatory framework should be viewed by those who respect and obey the basic rule of law as a positive development for this sector," said Jennifer Shasky Calvery, director of the Treasury Department's Financial Crimes Enforcement Network.
Calvery added: "It recognises the innovation virtual currencies provide, and the benefits they might offer."
However, Calvery and the rest of the committee accepted that questions still need to be answered, such as whether bitcoin should be seen as a currency like pounds and dollars, or a commodity like gold. The distinction will determine which agencies regulate the use of bitcoin and how it is treated under US tax law.

Ben Bernanke, chairman of the Federal Reserve, wrote to the committee so say bitcoin and other virtual currencies like litecoin and altcoin "may hold long-term promise, particularly if the innovations promote a faster, more secure, and more efficient payment system."
But shadows still hang over the use of bitcoins. A website on the dark web called Assassination Market has attracted donations - in bitcoins - of more than $100,000 for the murder of Bernanke. Bounties are also being collected for Barack Obama, NSA head Keith Alexander, and French president Francois Hollande.
Bitcoin users were initially skeptical of government intervention, as they see such virtual currencies as a better, fairer alternative to the traditional banking system, and one which cuts out the government entirely.
Historically important
But the positivity expressed by all parties at the Senate went down well among users of the bitcointalk forums. After the hearing, one user said: "I honestly can't believe how well that went...the whole panel managing to keep their objectivity even when presenting issues that usually send the media types into a frenzy. There's a good chance that this entire presentation will become historically important."
Due to bitcoin's near-anonymous nature, tracking who owns the currency and who uses it for illegal purchases online is almost impossible, but Mythili Raman, assistant attorney general at the Justice Department, told the Senate bitcoin transactions can be traced.
"It is not in fact anonymous," Raman said. "It is not immune from investigation."
All officials at the hearing said crime had been an issue for bitcoin, but accepted the same was initially true of credit cards and Paypal. Raman said: "It is our duty as law enforcement to stay vigilant while recognising that there are many legitimate users of those services."
Attending the hearing to back bitcoin and encourage its use, Jeremy Allaire of Circle Internet Financial, which is seeking to promote more widespread use of the currency, said: "I am here to testify because I believe that global digital currency represents one of the most important technical and economic innovations of our time."