The first BlackBerry 10 smartphone will go on sale in January 2013, according to Research in Motion CEO Thorsten Heins, who has decided to delay the launch to ensure the new operating system is perfected.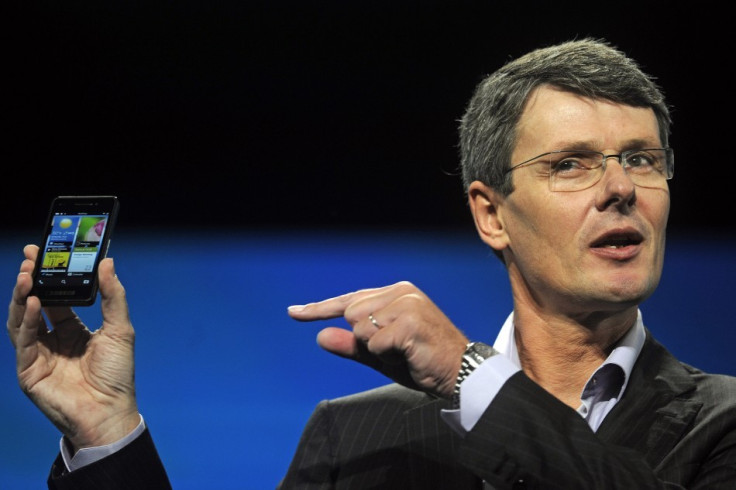 In an interview with the CIO website, the recently-appointed RIM boss said that BlackBerry 10 will reinvigorated the company with a "one-two punch" of a full touchscreen smartphone launching first, followed by a model with a physical QWERTY keyboard soon after.
"What I commit to the public out there is that when we ship BlackBerry 10, we will do it at high quality," Heins said in the interview. "In January with the full touch device and the QWERTY coming, I think we will reinstall faith in RIM."
Declining sales and the shift of consumers from BlackBerry to iPhone and Android devices means that BB10 could be the make-or-break moment for the struggling Canadian company, after a string of embarrassing problems has seen RIM's share price tumble.
Explaining why the new operating system is delayed, Heins said: "It's not because we added stuff to it. The delay is because our software groups were actually so successful in coding the various feature components...we got overwhelmed by the integration efforts."
"I had to make a decision. I could actually have kept the schedule, if I had made a sacrifice on quality and on platform stability. And I decided not to do that, because I need to make sure that when we deliver a BlackBerry, it is best quality," Heins added.
The CEO said he was disappointed with having to delay the new operating system, but justifies it be saying it was a decision between rushing BB10 out early and fix it later, or bringing it out later but knowing that it works properly from the start.
We know that RIM is looking to introduce more than one BB10 smartphone next year, and Heins said that more models will arrive "very shortly after" the initial launch. "You will see more than two devices," the CEO said. "But I can also tell you that you will see us being much more focused in the product portfolio that we will be bringing out.
"The number of devices we will offer is going to be quite dramatically reduced. But that is not because we can't do it; the reason is the portfolio quality that we want to put in play here."
New features for BB10 include an operating system that can rely entirely on a touchscreen interface, bringing with it a virtual keyboard that learns how you type to reduce mistakes and improve auto-correction accuracy.
There will also be a camera that can go back in time to help you take the perfect photo - it does this by recording several frames of video before and after you press the shutter, which you can then skip through to find the best frame to save.
Must Read:
Can RIM Survive Long Enough to Launch BlackBerry 10?