BlackBerry continues to stumble from crisis to crisis, but following the breakdown of a potential buyout deal, where can the Canadian smartphone company go to from here?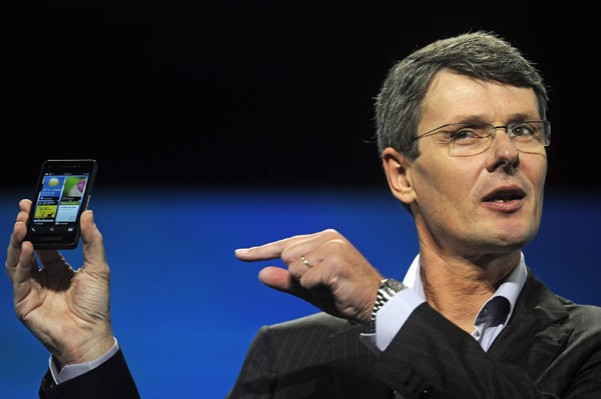 On Monday BlackBerry announced that a proposed deal to buy the company by its largest shareholder Fairfax Financial holdings for £3bn had collapsed. Reports in the last week suggested Fairfax was struggling to get together the requisite cash necessary to finance the deal.
Instead, BlackBerry will raise $1 billion in investment from a number of investors, the primary one being Fairfax who will contribute $250 million and see its CEO Prem Watsa join BlackBerry as lead director.
As well as changing their strategy BlackBerry has announced the departure of Thorsten Heins after six years with the company, the last 21 months of which were spent as CEO. He will be replaced by John Chen, a well-known figure within the technology industry.
But what does this mean for the future of the company which once commanded over 20% of the global smartphone market?
Beginning of the end
Heins departure was predicated on his inability to make a success of BlackBerry 10, the company's new smartphone platform which launched at the beginning of this year. Significant sales of flagship devices like the Z10 and Q10 have failed to materialise, and with Heins being replaced by a man best known for his work in software companies, we could be looking at the beginning of the end of the iconic BlackBerry handset.
Carolina Milanesi, Gartner research vice-president, certainly believes this to be the case:
"The appointment of Chen as new CEO is a clear message in my opinion that software and services are the future of the company not hardware. Hardware might still be offered but it will not be the key asset of the company going forward and so should be."
Chen is best known for his time in charge of database and business services company Sybase. Chen took over in the late 1990s when Sybase had seen four straight years of losses. He moved quickly and aggressively to change the focus of the company into the then-nascent area of mobile information. It proved hugely successful and having returned to profitability, Sybase was eventually sold to SAP in 2010 for $5.8bn.
BlackBerry will be hoping that Chen can do something similar for it.
Sputtered
Jan Dawson, chief telecom's analyst with Ovum said: "The appointment of an enterprise software veteran suggests that Fairfax and others see the company's future in software rather than devices. This seems an acknowledgment of the trends that have become clear over recent months, as BlackBerry's devices shipments have sputtered."
Dawson says that the problem for BlackBerry is that the sputtering smartphone sales have also impacted on the value of the rest of the company's assets too. BlackBerry Enterprise Server, BBM and QNX will all now be seen as less valuable to any potential buyer.
Fairfax was not the only group said to be circling BlackBerry in recent weeks, with Lenovo and Facebook rumoured to be looking at the books of the Canadian company. But it was a consortium involving co-founders Mike Lazaridis and Doug Fregin, chip-maker Qualcomm and private equity firm Cerberus Capital Management which was seen as the most realistic alternative buyer to Fairfax.
The fact none of these bids materialised suggests the company is not seen as a good investment.
vote of confidence
Chair of BlackBerry's board Barbara Stymiest said on Monday that the $250m investment from Fairfax represents a "vote of confidence in BlackBerry and its future" but it is unlikely that many other will see it this way.
Reflecting this, BlackBerry's share price closed down more than 16% on Monday following the announcement.
BlackBerry need to radically change its business model if it is to survive in this ultra-competitive market and re-focusing on existing parts of the business is simply not enough says Dawson:
"Fairfax's investment will buy the company some time, which it badly needs, but it still needs a new strategy more than ever. If Fairfax had taken the company private, it could have kept that strategy to itself. But with BlackBerry remaining a public company, Chen and Watsa [CEO of Fairfax] need to start communicating that new strategy very soon to inspire confidence in a turnaround."
What this new strategy is going to be is unclear but what does seem clear is that we have seen the last ever BlackBerry smartphone.