A single developer is responsible for more than 46,000 of the roughly 120,000 applications in the Blackberry World app store, including more than 1,000 city guides and hundreds of audio books.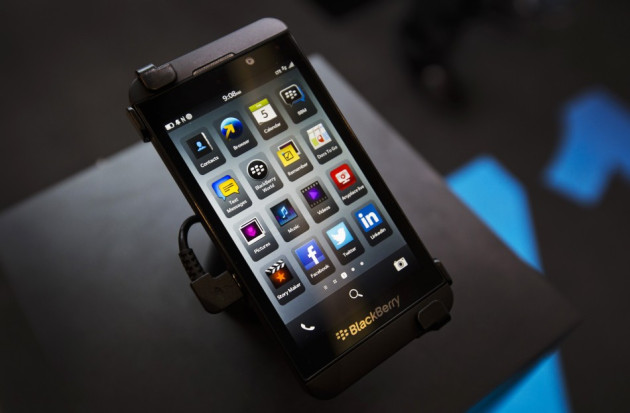 Highlighted by BlackBerry as a "developer success story," S4BB is, according to its website, is a Hong-Kong based company specialising in the development of "market leading" Blackberry applications, with the mission statement: "continuously enrich the end-user experience of high quality mobile software."
S4BB's large share of the BlackBerry World store was first reported by BerryReview, and although several apps listed by the developer offer some value - QR code scanners, a Wikipedia search tool and a task manager to view all running apps - the list also contains apps of questionable use.
There are a number of apps which claim to password-protect access to other applications; one blocks the BlackBerry maps app, while another prevents access to a third-party YouTube app.
More than 1,000 city guide apps are offered by S4BB, all priced at £2 and covering everywhere from London and Tokyo, to the lesser-known Russian city of Malhachkala and the Estonian borough of Olustvere, which had a population of 465 in 2009.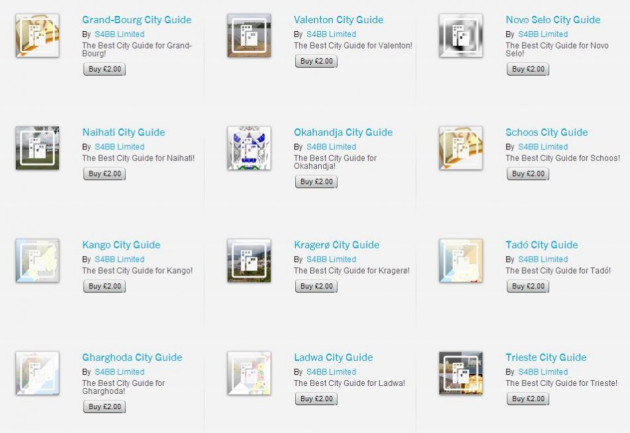 When asked about S4BB's vast app catalogue and how many apps in BlackBerry World are in fact audio books, a spokesman for the phone maker told IBTimes UK: "Developers in all app stores employ a number of different monetisation tactics. BlackBerry World is an open market for developers and we let market forces dictate the success or failure of these tactics.
"Discoverability in overcrowded stores continues to be an issue affecting all developers. This is why we have worked hand in hand with developers on the Built for BlackBerry program to help showcase apps and games that exemplify the power of BlackBerry 10."
Speaking on BlackBerry's developer website Patrick Kosiol, CEO of S4BB, said his company has created 3,500 apps for the BlackBerry platform, yet a search in BlackBerry World for 'S4BB' returns more than 46,000 results.
Shameful
A commenter on BerryReview's report claiming to be a developer for the BlackBerry 10 platform said the practice of flooding the application store is well known. "As a BB10 Dev, I've known about this since the launch of BB10. This guy's not the only one, there are several developers who use this method of bare minimum single functionality apps.
"I think that the ones which are very similar (city maps) should have to be consolidated into one app to reduce spam count because depending on what you're searching for it's easily possible to encounter tons of these."
Another commenter, who posted under the name sam299, agrees, saying consolidation of apps "definitely needs to happen," adding: "I'm not impressed at all with the number of audio book and especially map apps. This is shameful, and BlackBerry should have long since dealt with this...I'm a longtime hard core BlackBerry fan, and am eternally optimistic about the company's prospect, but this makes me very upset."
S4BB did not reply to a request for comment at the time of publication.