BlackBerry executives flew to Facebook's California headquarters to weigh up the possibility of selling all or part of the failing smartphone manufacturer to the social network.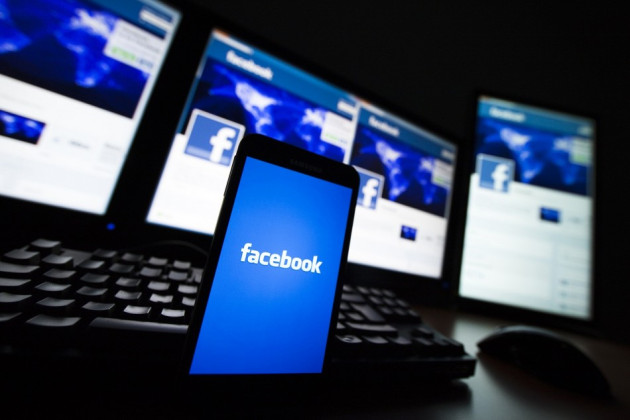 The executives visited Facebook during the week beginning 21 October, sources "familiar with the matter" told the Wall Street Journal, although spokesmen from both parties declined to comment.
An offer from Facebook would be an alternative to the current tentative offer BlackBerry has on the table from fellow Canadian company Fairfax Financial Holdings for $4.7 billion (£3bn), and would reignite speculation that Facebook is looking to build its own smartphone.
Facebook phone
The billion-member social network first dipped its toe in the smartphone world earlier this year with the Facebook Home user interface for Android and the HTC First, a smartphone which came with the software preinstalled.
However sales of the handset, which was never sold outside of the US, were poor and soon after launch the device was offered with the option to turn Facebook Home off.
It seems unlikely that Facebook would benefit from purchasing BlackBerry Messenger, one of the company's most successful components, given it already has hundreds of millions of monthly mobile users engaging in chat through its own Messenger app.
Patent portfolio
But purchasing Blackberry for its hardware division could act as a safety net for Facebook if Apple and Google decide to stop being as accommodating towards the social network as they currently are. If Google decides to focus more heavily on Hangouts and Google+ in Android, switching focus to its own handsets could be an option for Facebook.
BlackBerry's patent portfolio, valued at between $1bn and $3bn by analysts, could also be of interest to Mark Zuckerberg's company.
A potential buyout by Facebook was previously predicted by mobile marketing expert Paul Amsellem, who told IBTimes UK in June 2012 that such a move would be beneficial for the social network. But Amsellem's comments came when Facebook had not yet seen success with its mobile apps - a stark contrast to now, where it has 819 million monthly active users on mobile, accounting for 41% of overall revenue.
Ressurection
Resurrecting the BlackBerry brand will not be easy however, as it recently said it would stop marketing its latest line of smartphones at consumers after they proved unpopular following a major relaunch in January, and will instead focus on selling to the enterprise and government sectors, where its superior security once made the platform a market leader.
A potential bid from Facebook or any other interested party will have to be made before due diligence on Fairfax's tentative offer ends on 4 November. Fairfax retains the right to match any superior offer made before that date.
Despite BlackBerry phones selling poorly, the company has had some recent good fortune with the launch of its BBM app on iOS and Android. Less than two weeks after launching on the two platforms, the app has been downloaded 20 million times.