Key Features:
5in Super Amoled Display (720 x 1280)
16GB storage with 2GB RAM
Price as Reviewed: £475 SIM-Free
BlackBerry Z30 Review
It is difficult to properly review a phone knowing that it is likely the last in a long line of smartphones to bear the name BlackBerry.
The company's travails have been well-documented and it is currently weighing up the pros and cons of taking a £3bn buyout offer by its largest shareholder Fairfax Financial Holdings. This means that very soon BlackBerry as we know it may no longer exist with the BlackBerry range of phones consigned to the history books.
It means that people considering buying the BlackBerry Z30 will be not just weighing up the screen quality and system performance, but will also be considering if this £475 smartphone will be supported much beyond the next few months.
The thing is, the BlackBerry Z30 may be the final smartphone to be every released by the Canadian company, but it is also its biggest and best.
BlackBerry Z30 : Design
In terms of design the Z30 is nothing to write home about, but I imagine this won't be a major concern for those purchasing a Z30.
BlackBerry has made this phone to be more solid and well-built than sleek and stylish. At 9.4mm and 170g is it not going to win the thin-and-light category but does feature a carbon fibre-like rear glass weave case, which BlackBerry claims is twice as strong as regular plastic.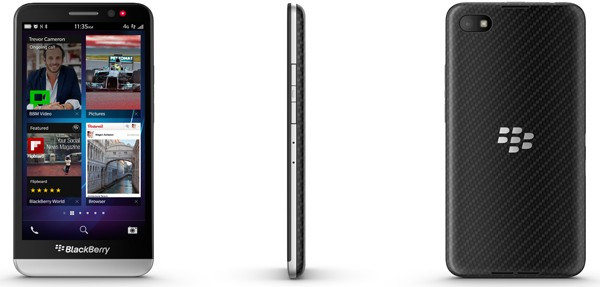 Ironically, considering the short life expecteancy of the parent company, this is a phone built for a marathon not a sprint. It feels solid and secure and the build quality - despite the presence of plastic rather than metal - is great.
All the buttons and ports feel secure and solid, and all are located where you would expect.
BlackBerry Z30: Screen
As with most of the hardware on the Z30, the screen is not quite at the bleeding edge of technology, but like the rest of the hardware, this doesn't' really matter. At 720 x 1280 pixels, the resolution is some way short of this year's Android flagship device likes the HTC One and Samsung Galaxy S4.
Does this really matter? I would suggest not.
The screen is sharp and bright with excellent colour reproduction - something many Amoled screens struggle to produce. Black levels are decent and brightness is also good, though not quite enough to make outdoor use easy.
BlackBerry Z30: Performance and Battery Life
Again, the BlackBerry Z30 is back in the pack when it comes to processor power - on paper at least. The Qualcomm processor is an older chip but it really didn't impact on the performance of the Z30 noticeably.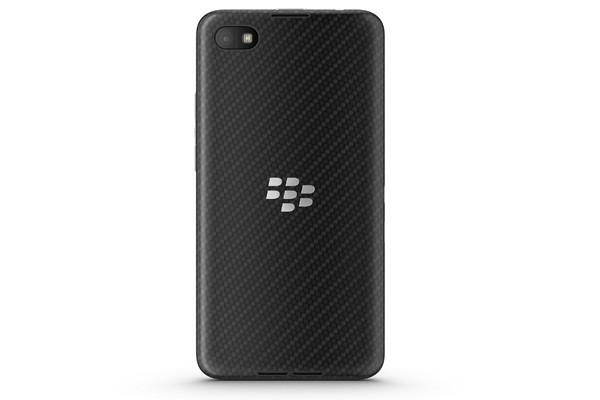 The reason for this I think is three-fold. Firstly the 2GB of RAM which the Snapdragon chip is paried with means things tick along nicely. Second, BlackBerry controls both the hardware and the software, meaning integration is much tighter and therefore less power is needed for the same effect.
Finally, the BlackBerry app eco-system doesn't really push the processor to any great extent. You won't find yourself editing video or playing high-end 3D games on the Z30, it's just not that type of device. As much as BlackBerry try and appeal to the consumer, this - and all BlackBerry devices - are still very much business-focused phones.
The system was responsive throughout and I found apps opened quickly, though my review unit did restart itself without warning on several occasions, and turning the phone on, even after being turned off deliberately took an age.
In terms of connectivity, you get 4G support (on all UK networks), Wi-Fi N, Bluetooth 4.0 and NFC. There is also a microSD card slot to augment the limited 16GB of storage up to a further 64GB.
One of the stand out features of the BlackBerry Z30 is its battery life. The 2880mAh battery is the largest ever put into a BlackBerry phone and it shows. I managed to get a consistent day-and-a-half use from the phone and on occasion it lasted a full two days - and this was with the likes of Wi-Fi, Bluetooth and push email always on.
BlackBerry Z30: Camera
The camera on the Z30 is decent if nothing spectacular. The 8 megapixel sensor combined with a fast f/2.2 lens will give you some nice images in well-lit scenes. However low light performance is not good, even when you switch on night mode.
BlackBerry's patented timeshift feature is present, but feels a bit gimmicky. Overall the camera is not terrible, but it certainly won't worry the likes of the Nokia Lumia 1020 in terms of image quality.
BlackBerry Z30: BlackBerry 10.2
BlackBerry 10.2 is a minor upgrade to the BlackBerry 10 software which launched earlier this year, but it brings with it a couple of nice touches.
The first you will notice is a new lock screen notification system. It let you see at a glance your emails, messages, BBMs and missed calls without having to unlock your phone. The system is attractive but there I no option to launch directly to a specific notification unfortunately.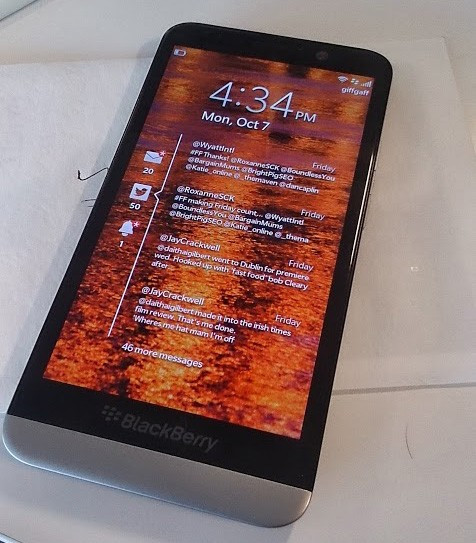 The BlackBerry Hub continues to be the preminent way of organising all your communications in one place, with Built for BlackBerry apps neatly integrating with email, BBM, phone and messaging. With BB 10.2 you now get access to a Priority Hub, with the messages appearing here filtered based on which contacts and apps you interact with most.
The system will learn your preferences but if you don't want to wait that long you can manually prioritise a contact or message from within the app.
Finally, BB 10.2 shows you notifications across the top of the screen as they arrive and in the case of BBM, you can even reply in-line directly from whatever app you are in at the time.
Some of the native BlackBerry apps have been given a polish, including the weather app which is rather nice, and overall the system seems much more complete than when launched.
The app eco-system will never trouble Apple and Android but I found the selection to be much better than Windows Phone, with all the core apps I needed present, with a lot of them being Built for BlackBerry meaning they integrated better with the system.
BlackBerry Z30: Value and Verdict
At £475 (already down from an initial selling price of £529) the BlackBerry Z30 is in the upper echelons of the smartphone market, rubbing shoulders with the iPhone, Galaxy S4, and HTC One.
This means that it will need something special in order to make it an attractive alternative to some of the best-selling phones of 2013.
Superb battery life (relatively speaking of course); a sharp 5in screen; great email and notification handling and some nice improvements in BlackBerry 10.2 add up to the best phone ever produced by BlackBerry - but sadly this is still not enough to recommend it.
While core app support is better, it is miles off the breadth and depth of apps available for Android and iOS and BlackBerry 10 is nowhere near as slick as the offerings from Apple or Google.
The biggest and best BlackBerry is sadly more than likely its final ever phone. The Z30 points to better things to come, but everything else points to nothing more to come.
Scores:
Screen: 8/10 - Sharp, bright and crisp screen despite low resolution
Camera: 7/10 - Poor compared to most high-end smartphones
Operating System - 8/10 - BlackBerry 10.2 is a definite improvement and BlackBerry Hub is the best email/notification handling platform out there.
Design: 7/10 - Uninspiring, practical and sturdy. More Caterpillar boot than Louboutin stiletto
Build Quality: 9/10 - Excellent throughout
Value: 7/10 - Not cheap and uncertain future for company makes it a risky investment
Overall: 7/10 - The best BlackBerry ever made in my opinion, but too little too late in so many ways.
The Good:
The Bad:
BlackBerry eco-system still lacking
Bulky, uninspiring design