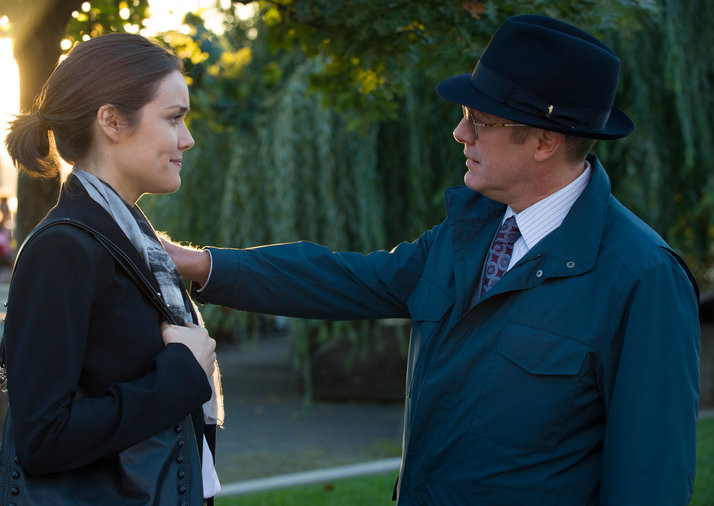 The Blacklist season 3 premiere episode will continue after agent Elizabeth Keen aka Liz shot the attorney general of the United States and went on the run along with Raymond "Red" Reddington.
A report in TVGuide has teased what to expect in the season 3 premiere episode. Now that there is an FBI manhunt for Liz, she and Tom "have completely flipped roles", creator Jon Bokenkamp has said. "She is now the criminal, and he is innocent, which gives it an interesting dynamic."
As Liz relies on Red, she will get a better look at how his network of criminals operates and will also rub shoulders with the likes of Kaplan and Glen. Meanwhile, Ressler is now in charge of the task force while Cooper is under suspicion, which brings Ressler in direct opposition with Tom, said the report.
Agent Keen's criminal past has been hinted in the show's past two seasons will finally be shown. The report states that the rogue FBI agent is a criminal profiler for a reason.
"We are going to see glimpses of a criminal past that we've hinted at before," Bokenkamp said. "In the pilot, Red said, 'Think like a criminal. It may come easier to you than you think.' We're going to see whispers of her past and how that sort of thinking may be useful in some of these desperate situations."
The premiere episode will find Red and Liz battling a new enemy, Solomon, who puts someone close to Red in a very vulnerable position
Twilight's Edi Gathegi will guest-star as Solomon. Executive producer John Eisendrath told TVGuide, "There's a character named Mr. Solomon who is going to be entering the landscape and is not friendly in any way to Liz or Red or the people they care about."
Solomon puts someone close to Red in a very vulnerable position that could compromise everyone's safety. Creator Jon Bokenkamp teased, "We've cast Edi Gathegi for that role. He was in Twilight, Justified, a show called Proof. He's just so charismatic."'
The Blacklist season 3 premieres on Thursday, 24 September on NBC. Watch the first trailer below: