The Blacklist season 3 premiere synopsis out: Will Red and Liz prevent a global disaster in episode 1?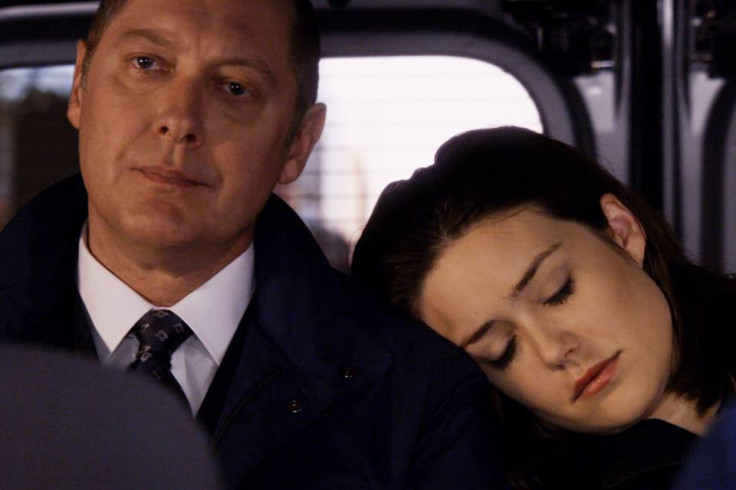 The Blacklist season 3's premiere synopsis is out and it promises a thrilling journey awaiting Raymond 'Red' Reddington and his assistant Liz.
The synopsis of episode 1 titled The Troll Farmer reads via IMDB:
"A desk-bound CIA analyst volunteers to go undercover to infiltrate the world of a deadly arms dealer and prevent diabolical global disaster."
In season two of the American crime thriller, both Red and Liz turned fugitives after running away from the FBI.
Prior to the event, Elizabeth Keen aka Liz was framed by the cabal for the assassination of a US Senator but with her boss Red's help she escapes and confronts the attorney general and corrupt cabal leader Tom Connolly before fatally shooting him.
The entire event will bring back memories of how she shot and killed her abusive father in order to save her mother. She will also understand that Reddington was protecting her all this while from her horrific past.
Now that they are reunited, the duo will try to save the world (for a change) by going undercover as police officers and will bust a deadly arms deal that can lead to a global catastrophe.
Here is how Red and Liz look as undercover police officers.
James Spader, who plays Reddington on the popular NBC show, has hinted that the upcoming season will begin right from where season two has left off.
"Season 3 could conceivably start the same day as the end of Season 2," Spader said in the show's promo video adding that the new episodes will throw "all the pieces up in the air."
Blacklist season 3 is currently in production and will premiere on 24 September on NBC.
© Copyright IBTimes 2023. All rights reserved.