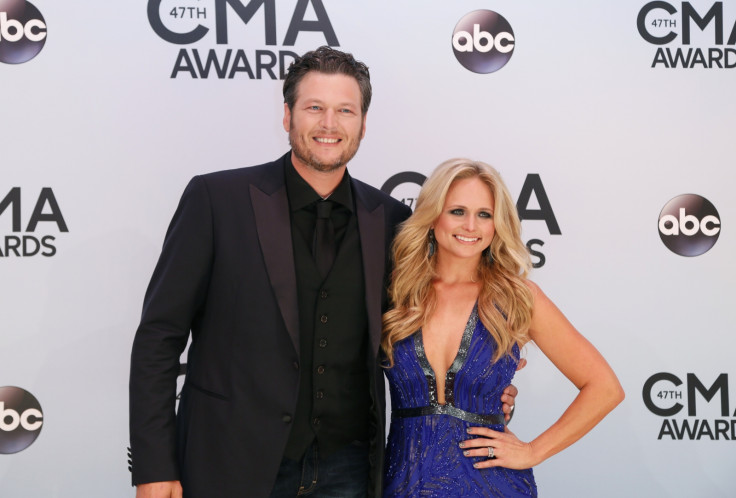 Miranda Lambert has hit back at claims that her infidelity led to the breakdown of her marriage to Blake Shelton.
The country power couple, who were married for four years, were recently granted a quickie divorce, mere hours after they first announced their separation.
"This is not the future we envisioned and it is with heavy hearts that we move forward separately," they said in a joint statement to AP. "We are real people, with real lives, with real family, friends and colleagues. Therefore, we kindly ask for privacy and compassion concerning this very personal matter."
Although the pair offered no reason for their split, rumours of a strained relationship had dogged the couple ever since their marriage in 2011.
TMZ alleged that The Voice coach Shelton filed for divorce after discovering his partner had been unfaithful during their marriage. The website reported multiple sources claiming Shelton acted after hearing Lambert had been unfaithful with two other men, including a rival country singer.
But in a classic case of he said/she said, pals say that Lambert does not want her name dragged through the mud because she was not the one that strayed. The insiders added that the break up has become so bitter that Shelton enlisted the help of a powerful PR firm to ruin Lambert's image before they had even signed the divorce papers.
"The divorce is so bitter, Blake ordered Miranda to clear her exotic animals off his Oklahoma ranch the very day the judge made the divorce official," TMZ claims.
While allegation of adultery are being thrown around, the New York Post's Page Six has suggested that the couple separated for an entirely different reason. Shelton was reportedly keen on having children, unlike Lambert. "He is eager to have children, but she really enjoys not being tied down. I think they both were off on what the time frame would be," a source said.