Blizzard's Battle.net knocked offline by DDoS attack claimed by PoodleCorp
The latest interruption follows a week of technical issues with the developer's servers.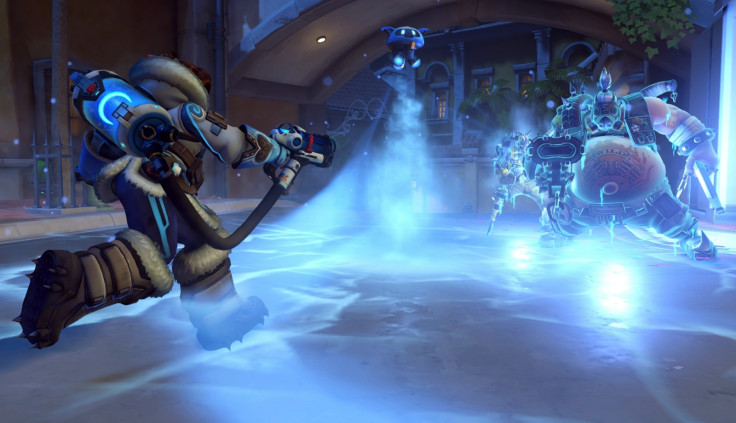 Blizzard's Battle.net servers were knocked offline by yet another denial-of-service (DDoS) attack on 18 September claimed by hacking group PoodleCorp. The latest interruption marks the third time the servers have gone offline this week, causing latency and connectivity issues across popular games such as Overwatch, World of Warcraft, Hearthstone: Heroes of Warcraft and Diablo 3.
Players on Xbox One, PS4, and PC players reported experiencing technical difficulties. Blizzard confirmed on its official customer support Twitter account that the interruption was a result of a DDoS against their network.
"We are currently monitoring a DDoS attack against network providers which is affecting latency/connections to our games," the company wrote.
Earlier in the week, Blizzard suffered multiple technical issues preventing gamers from authenticating and logging into game servers on 13 and 16 September.
PoodleCorp, which has targeted the company's servers in the past as well, claimed responsibility for the latest attack. The group said it would only release Blizzard's servers if one of their tweets reached 2,000 retweets.
PoodleCorp eventually ended its attack after gamers retweeted the post, after which Blizzard confirmed that the servers were back online and the "technical issues we were experiencing earlier have been resolved".
The outage is the latest in a series of massive DDoS attacks launched against the gaming company this year after hacking collective Lizard Squad took down their servers in April and PoodleCorp did so twice in August. The developer's servers also went down between 30 and 31 August due to a widespread cyberattack on its networks that were not claimed by any particular hacking group.
Earlier this month, PoodleCorp claimed to have launched a DDoS attack to bring down EA's online servers shortly after the open beta for upcoming military shooter Battlefield 1 went live that resulted in widespread connectivity issues. The hacker group previously claimed to have taken down Rockstar Games' Grand Theft Auto Online servers and Niantic's Pokémon Go servers in July.
PoodleCorp also took to Twitter to comment on Sony's PlayStation Network's intermittent outage earlier in September saying: "While PSN has downtime stresser.poodlecorp.org has 100% uptime." However, they did not claim direct responsibility for that interruption.
The hacking group has already posted about its next target, tweeting that it will be "putting @Battlefield in the oven" when it releases on 21 October. However, despite the interruption during its beta, EA's highly anticipated World War 1 shooter managed to attract more than 13.2 million players, making it the biggest EA beta of all time.
© Copyright IBTimes 2023. All rights reserved.