Battlefield 1 beta was the biggest EA beta of all time attracting 13.2 million players
EA's beta figure raced past previous beta records set by Overwatch, Star Wars Battlefront and The Division.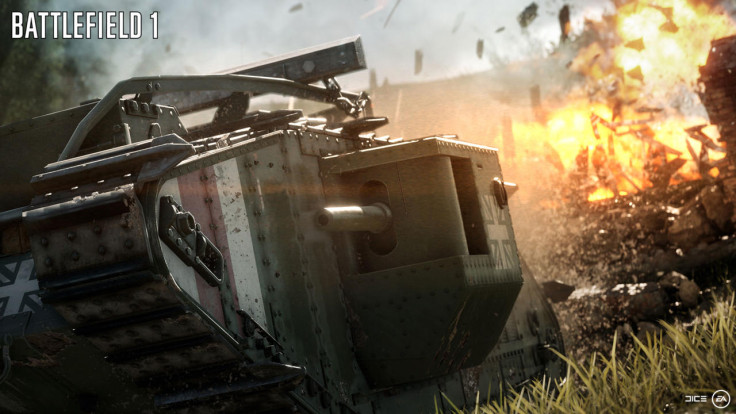 If the success of its recent beta is anything to go by, EA's highly-anticipated Battlefield 1 is shaping up to be a massive hit. The beta drew a whopping 13.2 million players across PS4, Xbox One and PC, making it one of the most successful betas ever.
Running between 30 August and 8 September, the beta is the biggest in EA's history, beating previous record-holder Star Wars Battlefront, which attracted over nine million players.
EA's record-breaking beta has also raced past Blizzard's Overwatch (9.7 million), Ubisoft's The Division (6.4 million) and Activision's Destiny (4.6 million). However, it should be noted that each beta test ran for different durations.
In a blog post detailing some of the beta's stats, DICE senior producer Aleksander Grondal said the development team is looking to use feedback and data from the successful beta to tweak the game's final version - set to release in October.
"We're trawling through forum posts, social media mentions, and digging into some great data," Grondal wrote. "We're identifying what worked well, and what didn't work as well...In the near future, we'll have more details on the changes we'll be making to the full version of the game."
He also noted that the deadly Light Tank, for example, "performed a little too well", indicating that a nerf could be in the works before the game's full release.
EA revealed that players racked up 28.9 million melee kills, 62.2 million horseback kills, 23.8 million road kills and 13 million kills scored by the powerful armoured train. Assault was the most popular class deployed at 30%, followed by Scout (28%) and Support (21%).
Besides setting new records, EA's latest milestone is also a significant one given the fact that the beta did suffer from a few interruptions including a DDoS attack on EA's servers that occurred shortly after it went live and was claimed by hacking collective PoodleCorp. Sony's PlayStation Network's intermittent outage earlier this month also interrupted the shooter's beta.
Open beta periods are usually used by developers as a testing period for developers to stress test their servers, fix any potential bugs and gather user feedback and data before a game hits shelves. Besides serving as a teaser to get excited and talking about the upcoming game, these tests are also seen as a good indicator of how interested fans are in the game before its official launch.
Battlefield 1 is slated for release on 21 October for PS4, Xbox One and PC.
© Copyright IBTimes 2023. All rights reserved.