London-based Elliptic, which provides forensic compliance intelligence to blockchains, has secured $5m Series A funding led by Paladin Capital, a Washington-based VC specialising in disruptive security applications. Santander InnoVentures, KRW Schindler, Barry Silbert's Digital Currency Group, and existing investor, Octopus Ventures are also backing Elliptic's technology.
Elliptic uses graph analysis and machine learning to identify illicit activity in blockchain transactions. As more companies and governments around the world adopt blockchain technology, Elliptic's data and analytics services will be in strong demand in both the private and public sector, the company said in a statement. This new capital will allow Elliptic to consolidate its position as the global benchmark in blockchain compliance, fraud detection, and investigations technology, and maintain its advantage in bringing confidence and clarity to the blockchain ecosystem, it said.
Elliptic launched in 2013 and has since then a number of well known US and European Bitcoin exchanges and payment processors have adopted the firm's compliance and fraud detection technology, using it to assess risk on more than $2 billion in Bitcoin transactions. Elliptic has also provided law enforcement agencies in the US and Europe with actionable evidence on crimes involving international arms trafficking, drug sales, extortion, theft and money laundering.
Paladin Capital Group, a multi-stage private equity firm headquartered in Washington DC with offices in London, is led by former National Security Agency director and retired Lieutenant General Kenneth Minihan.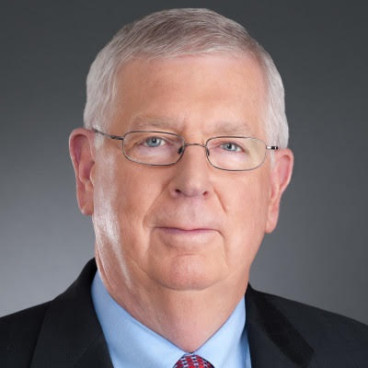 Paladin invests primarily in companies focused on defense, cybersecurity and intelligence products and services. Minihan indicated that Paladin would lobby for Elliptic's blockchain intelligence tools to gain broader usage among US law enforcement agencies, reported Coindesk.
Minihan said in a statement: "Elliptic has demonstrated a powerful working product that can combat illicit activity on blockchains. Elliptic is a game-changer for blockchain and is already trusted by some of the smartest minds in law enforcement and compliance. We recognise that the firm's monitoring capability will be an essential component of any blockchain in the future and we will help Elliptic to expand in the US, via our contacts and knowledge of US law enforcement and government agencies."
Santander InnoVentures, Santander Group's fintech venture capital fund, is a seasoned investor in the blockchain space. Mariano Belinky, Managing Partner of Santander InnoVentures said:"Distributed ledger technology, including blockchain, has huge potential to deliver cost savings and new ways of working across the global banking industry – but most blockchain applications today are still in the proof of concept stage.
"For distributed ledger technology to achieve widespread use, compliance departments and regulators will demand independent monitoring capabilities to combat insider trading, fraud, and money laundering. Elliptic is an authority in this area. We are delighted to be working with the team to help realise the potential of this exciting new technology."
Elliptic has a sturdy team of technologists and Oxbridge academics behind it. CEO and cofounder Dr. James Smith said:"Over the last three years we have built a top-tier client base. Our products have already been used to assess risk on blockchain transactions worth billions of dollars, and we have delivered key evidence in major criminal investigations in the US and Europe.
"Our new investors bring deep expertise in law enforcement, international financial services, and blockchain technology and we are excited to work with them on our next phase of growth. We have already been able to expand operations to the US and will continue to extend our portfolio of products."
Christopher Steed, managing director of Paladin Capital Group, will join Elliptic's board of directors; Octopus Ventures, and Santander InnoVentures will join as a board observer.
In 2015 Elliptic was awarded 'Security product of the Year ' by The Banker magazine and was a winner of the Swift Innotribe Start-up Challenge. In 2016 it was selected by KPMG as a "Top 10 Global Emerging Star" among Fintech startups.