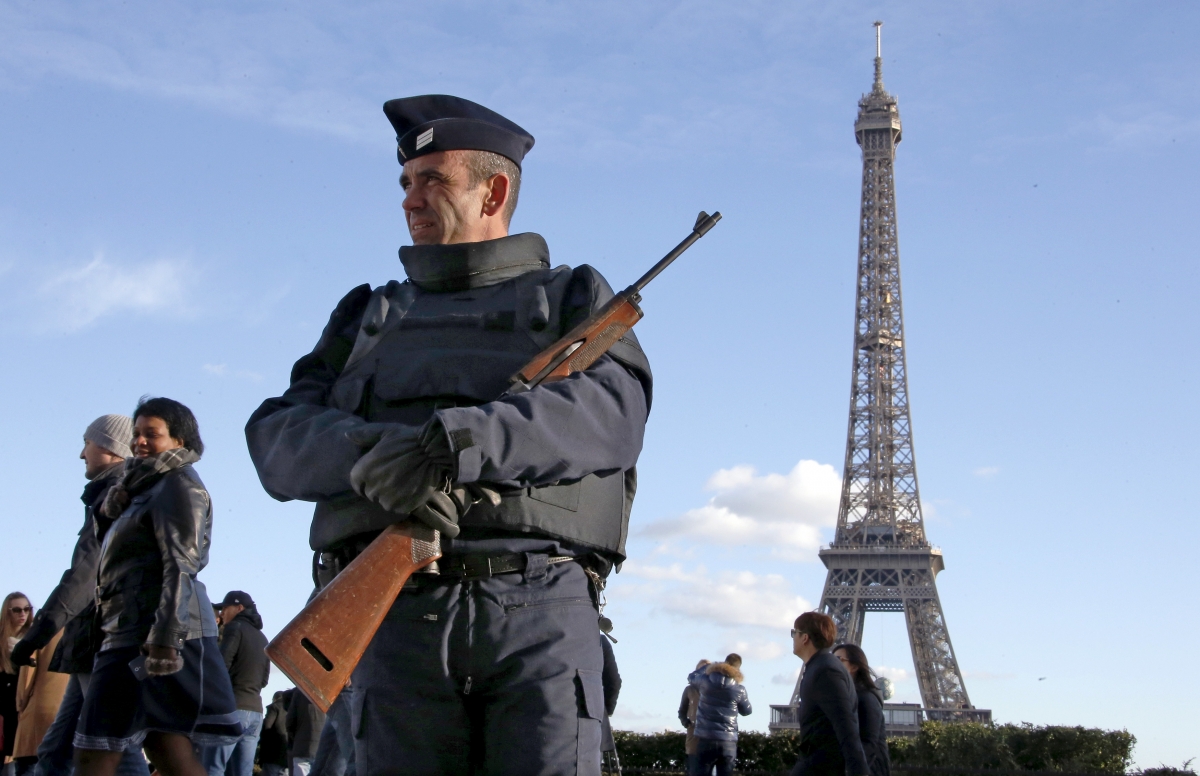 The European Commission, the civil service of the EU, announced earlier in February that cryptocurrency exchanges will come under the scope of the Europe's Anti-Money Laundering Directive. It also said it will examine the possibility of "applying the licensing and supervision rules of the Payment Services Directive (PSD) to virtual currency exchange platforms, as well as virtual wallet providers".
Feeling the need to do something in response to the attacks in Paris a few months ago, the French have clearly been rattling the cage of the other 27 member states in the European Council made up of European heads of state, including Prime Minister David Cameron.
The fabled anonymity of crypto is being conflated here with anonymous pre-paid cards. It is known one of the Paris attackers used a pre-paid card to pay for his hotel room before carrying out his attack.
In this regard, European Commission vice president Valdis Dombrovskis said: "We want to improve the oversight of the many financial means used by terrorists, from cash and cultural artefacts to virtual currencies and anonymous pre-paid cards, while avoiding unnecessary obstacles to the functioning of payments and financial markets for ordinary, law-abiding citizens."
Sian Jones, of the European Digital Currency and Blockchain Technology Forum, has given evidence before the European Parliament, attempting to dispel some of the myths surrounding virtual currency.
She said the parliament's approach had been measured before the events in Paris happened; it was conducting research into cryptocurrencies before taking any legislative steps. A report was being written with a view to consider voting on this in April.
"There has been a significant change in pace and tone," said Jones. "The Council in December called on the Commission to come up with an action plan to deal with security in Europe. The Brussels bureaucrats coming back from their Christmas break decided that there wasn't an awful lot that they could probably do: terrorism tends to be a matter for intelligence; it tends to be a matter for law enforcement.
"So they have dusted off a few topics that it was felt that they could do something about, and money laundering and combating terrorist financing legislation does emanate from Brussels so they have run with that."
Cryptocurrency came to the attention of Europe's lawmakers when the Fourth Anti-Money Laundering Directive was drafted in 2015. At that point it was decided virtual currency does not fit very well with the directive and it can be looked at separately at some point in the future.
Jones said: "But now, under pressure to do something and come up with an action plan, it's been decided that virtual currencies should sit at the top of a target list of things that it wants to do something about, and more importantly to do something valid in a short order of time. In other words proposed legislative amendments to both the AML Directive and possibly also the Payments Services Directive by June this year.
"So we've gone from a long leisurely lope to a very fast gallop across Brussels trying to piece together, cobble together some might say, some very urgent legislation."
Jones was speaking to an audience heavy with lawyers at a BBLF technology event hosted by CMS Cameron McKenna LLP. She added: "I'm sure the solicitors in the audience would probably not disagree with the statement that quickly made law, rapidly made law, is often bad law."