Blood Test to Detect Presence of Cancer Cells In Body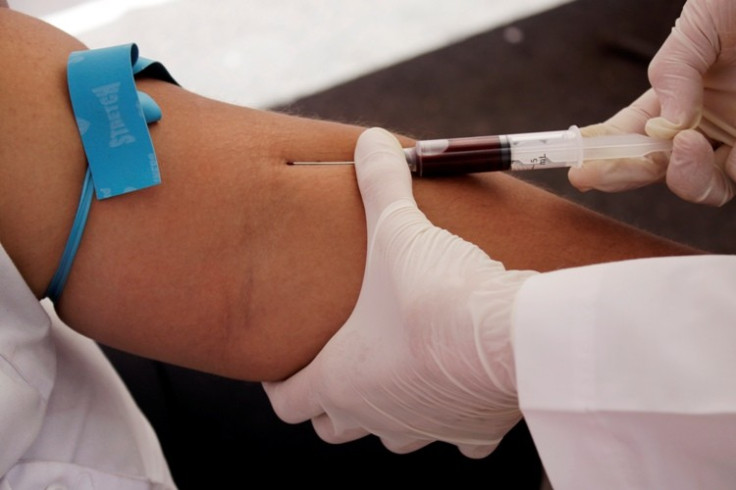 Researchers at the University of Bradford have devised a simple blood test to detect cancer in the body.
Not only can the test help save time but also do away with invasive procedures like biopsies that are costly. It is expected that it will help detect cancers that are hard to diagnose.
Early results have shown the method gives a high degree of accuracy diagnosing cancer and pre-cancerous conditions from the blood of patients with melanoma, colon cancer and lung cancer. The research is published online in FASEB Journal, the US journal of the Federation of American Societies for Experimental Biology.
The Lymphocyte Genome Sensitivity (LGS) test looks at white blood cells and measures the damage caused to their DNA when subjected to different intensities of ultraviolet light.
White blood cells are the foot soldiers in the body's defence system. When fighting any disease, they are under stress. What the researchers did was to expose them to further stress using ultraviolet light and then measure the extent of this damage to the DNA in various subjects.
People with cancer have DNA, which is more easily damaged than those in healthy people.
There was also a clear distinction between the damage to the white blood cells from patients with cancer, with pre-cancerous conditions and from healthy patients.
The study looked at blood samples taken from 208 individuals. 94 healthy individuals were recruited from staff and students at the University of Bradford and 114 blood samples were collected from patients referred to specialist clinics within Bradford Royal Infirmary prior to diagnosis and treatment.
Although more researches have to be done, the team is confident that the distinction between the healthy volunteers, suspected cancer patients and confirmed cancer patients was statistically significant and rules out chance.
A clinical trial is currently underway at Bradford Royal Infirmary.
© Copyright IBTimes 2023. All rights reserved.