Blue Monday: Beat the winter depression with our January pick-me-ups
If you're finding today as depressing as some people consider it to be, you will be in need of a few ideas to draw you away from watching the clock and waiting to go home. The third Monday in January – referred to by some as 'Blue Monday' – may seem like the worst day of the year, so why not try a few of these mood-boosters to lift your spirits? You could even learn something new in the process:
1. Book yourself a table for the Perrier-Jouët Butterfly Kisses Afternoon Tea at the new Ivy Kensington Brasserie, London (8 January-15 February 2016):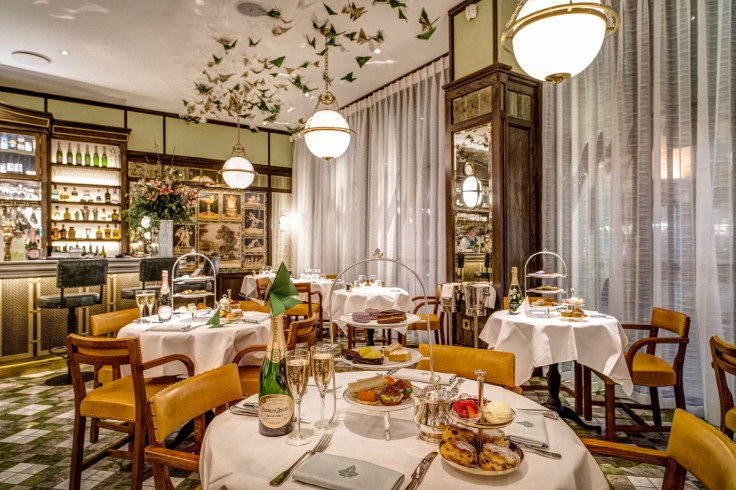 This beautiful new Art Deco branch of The Ivy has been taken over by more than 700 handmade origami butterflies in green, white and gold that are suspended over you as you enjoy marinated cucumber and dill sandwich fingers and some of best scones in the capital. If anything is guaranteed to cheer you up, it would be the adorable origami butterflies given to each diner at the end of their meal: some of these contain a message saying that you have won a special Valentine's Day prize.
Afternoon tea is priced at £27.50 per person; call 020 3301 0500 quoting 'Butterfly Kisses' to book or email reservations@theivykensingtonbrasserie.com
2. Brighten up your day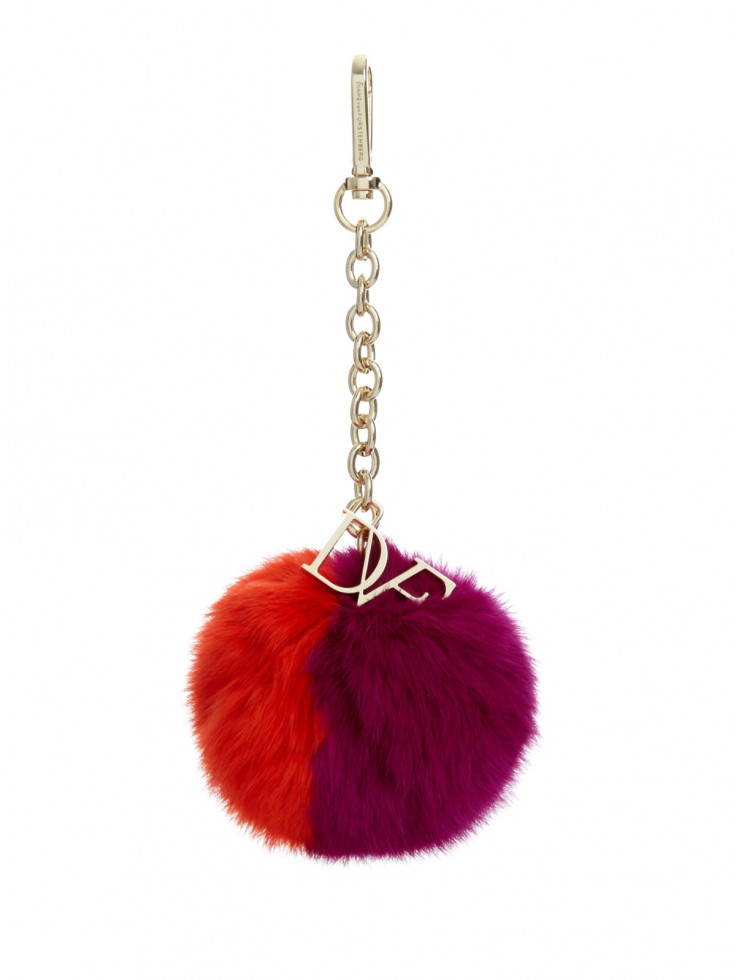 It is all too easy to stick to the same old black shirt and jeans, but try and add a dash of colour to your work wardrobe. Layer your favourite muted cashmere over a bold shirt, or try adding an accessory to your day bag for an instant lift.
DVF monogram fur key ring, £34, Matchesfashion.com
3. Have a digital detox tonight
For at least an hour before bed tonight, try a digital detox: put away any mobile phones, tablets and laptops. Checking your mobile phone right before you go to sleep will keep your brain working longer than necessary due to the blue light it produces; if you need to read something before bed, pick up a book, which will help you to nod off naturally.
4. Cut it out
All you need is a scissors, some card and a little inspiration for an instant pick-me-up. We cannot get enough of London-based illustrator and paper artist Poppy Chancellor's amazing, naughty creations. For an instant visual lift, head to her Instragram page – and if you want to take it even further, you can book into one of her workshops to get creating for yourself.
Email poppy@poppyspapercuts.com for more information
5. Get colouring
If you haven't already got involved with the colouring-book craze, now is the time to do so. Simple 'digital free' tasks have played an increasingly large part of mindfulness art therapy. And when it involves Vogue covers, Liberty prints or Parisian street style, there are few better ways to spend a few hours without experiencing stress.
© Copyright IBTimes 2023. All rights reserved.