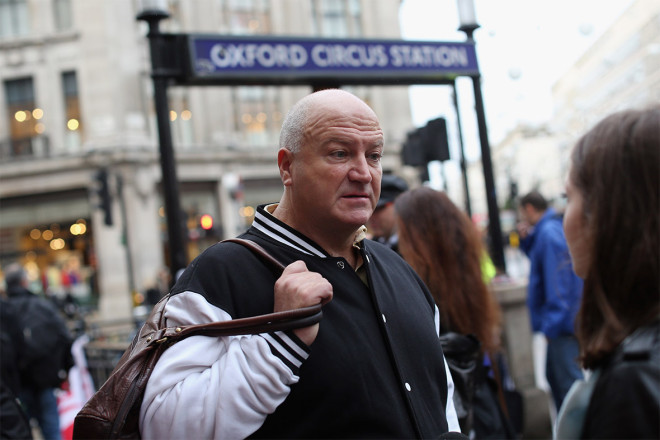 Larger than life Bob Crow insisted his image as hardline socialist ready to pull out his members on strike was a key part of his RMT leadership.
Speaking in one of his final broadcast interviews before his death, Crow admitted he was an old-style communist and defended his considerable pay packet of around £145,000 a year.
On BBC Radio 4's PM show Crow said people did not want a bland personality for general secretary.
"Perhaps [I'm] talkative and have an opinion," he said. "Perhaps sometimes some people might keep their mouths shut. I've expressed a point of view that maybe you should listen a bit more.
"At the end of the day if you want to be general secretary of a large union, you've got to be larger than life. Do you want to walk around in a grey suit and have a cheese sandwich at lunchtime? Or do you want someone with a bit of spark about them."
Crow died of a suspected heart attack in the early hours of this morning (Tuesday). He was rushed to Whipps Cross Hospital in east London but staff could not save him.
Tributes poured in to him on social media and from London mayor Boris Johnson, with whom he clashed over plans for the London Underground network.
As general secretary of the Rail, Maritime and Transport Union (RMT) since 2002, Crow was popular with his members but divided opinion among Tube users.
He and Johnson clashed most recently over plans for the network, including shutting all Tube ticket offices, leading Crow to call out members on a two-day strike.
The 52-year-old union man said the concessions won by his abrasive style justified his take-home pay.
"I think I'm worth it. Our workers in the main have got pay rises through austerity. They've got good pensions [and] good holidays. They could be higher."
Crow also defended MPs, saying they deserved a pay rise and raising concerns over the impact on future Westminster intakes of pressure on pay.
"Some people might think these MPs should live in a tent or four to a room. I want my MP to have decent accommodation to go to and a decent meal."