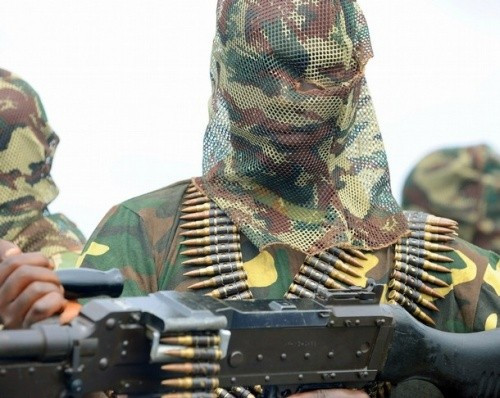 Nigerian authorities have accused the Jihadist terrorist group Boko Haram of killing five people in two separate attacks in the northeastern city of Maiduguri.
Militants said to belong to the Islamist sect were accused of storming an Indian-owned gum factory, killing two people and injuring a third, before attacking a police station and local government office, which claimed at least three lives.
The assailants escaped with 90,000 naira ($560) from the factory, said Sagir Musa, military spokesman.
Boko Haram was formed in 2002 in Maiduguri. Its original goal was to expand the application of Sharia law to all states in the country. In recent years, it has struck harder and more frequently, claiming responsibility for an increasing number of attacks and bombings, targeting churches, schools and government agencies.
The group first came to prominence in 2009 after hundreds of its followers were killed following an attack in a police station in Maiduguri.
In June, a suicide car bombing outside police headquarters in the city that killed five people was blamed on the group.
Nigerian police revealed recently that they had killed 16 suspected members of the sect in Maiduguri and found weapons and explosives during house-to-house searches.
While attacks have been concentrated in the north, the group said it bombed the offices of the newspaper ThisDay in the capital of Abuja.
President Goodluck Jonathan is under increasing pressure to tackle the threat and sacked the national security adviser and minister of defence in June.
Security boss John Okojie sparked controversy when he said Boko Haram was being shielded by local communities