Boko Haram: Seven killed in fresh attack in Borno after governor Kashim Shettima visit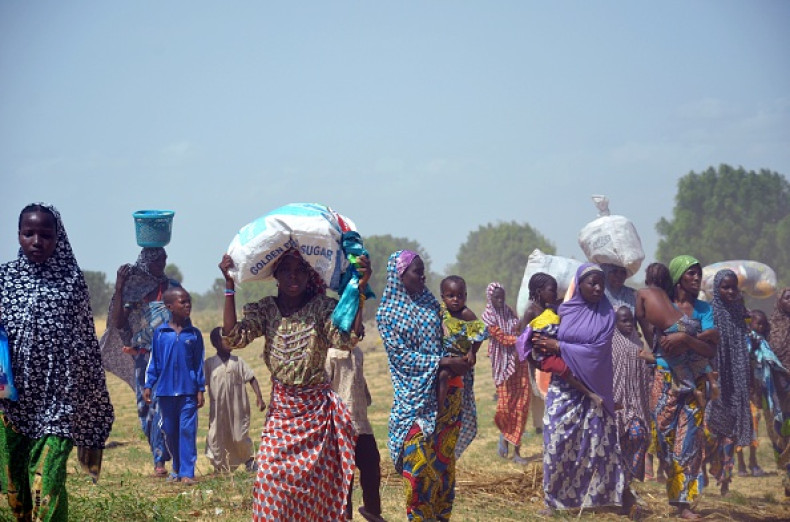 At least seven people have been killed in fresh attacks by terror group Boko Haram in the restive state of Borno, northern Nigeria. The raids occurred across villages in the Konduga Local Government Area and prompted hundreds of people to flee their homes fearing for their lives.
More than 1.5 million Nigerians have fled their villages since Boko Haram's insurgence became violent in 2009. The terrorists are believed to have killed more than 13,000 people in northern Nigeria and neighbouring countries, prompting African nations to form a regional offensive to curb terrorism.
A member of the Civilian Joint Task Force (CJTF) told This Day that the terrorists started raiding the Malari village and then moved to other areas. "Casualties were minimal because people fled as soon as they heard about the Malari attack. That is why the casualty figure is seven," the source said.
Who are Nigeria's Boko Haram terrorists?
Boko Haram (recently renamed Iswap) fights against Western influence in Nigeria and aims to impose its version of Sharia law in the country.
The group declared an Islamic caliphate in Gwoza, along the Cameroon border, in August 2014.
Boko Haram has raided several cities in the north of the country in a bid to take control of more land.
Three states − Adamawa, Borno and Yobe − have been under a state of emergency since May 2013, due to Boko Haram's attacks.
The group has killed more than 3,000 people since the beginning of 2015.
The multiple attacks occurred as Borno state governor Kashim Shettima visited Konduga to offer his condolences to people affected by recent raids. During Shettima's visit, members of the CJTF arrested four men alleged to be part of Boko Haram.
The Nigerian army announced a new task force – comprising troops from Nigeria, Niger, Cameroon, Chad and Benin – is ready to take over the ongoing fight against the terrorists. The 8,700-strong force is expected to be more efficient than the current offensive. Nigerian President Muhammadu Buhari named Major General Iliya Abbah as the head of it.
US President Barack Obama has also pledged more support to Nigeria in its fight against terrorism and corruption. The country also announced it is considering lifting a ban on arms sales to Nigeria after Buhari warned the restriction helps Boko Haram's insurgency.