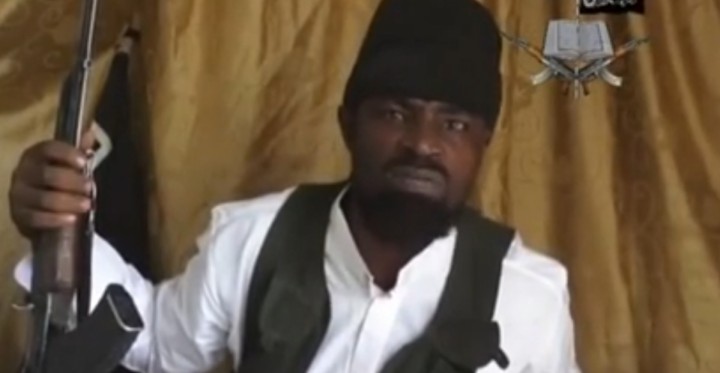 Terror group Boko Haram's leader Abubakar Shekau is not present in the latest video released by the Islamist outfit, which has killed more than 13,000 people since 2009. This is not the first time that Shekau has failed to appear in videos released by the group, suggesting that the leader might have been wounded or killed during military operations carried out by the Nigerian government and its allies.
In June, the militants released a video - in which the leader was absent - confirming they were still in control of most of the territories occupied. Shekau last appeared in a video released in March, in which he announced Boko Haram had pledged allegiance to terror group Islamic State (Isis), which controls large swathes of Syria and Iraq.
Who are Nigeria's Boko Haram terrorists?
Boko Haram (recently renamed Iswap) fights against Western influence in Nigeria and aims to impose its version of Sharia law in the country.
The group declared an Islamic caliphate in Gwoza, along the Cameroon border, in August 2014.
Boko Haram has raided several cities in the north of the country in a bid to take control of more land.
Three states − Adamawa, Borno and Yobe − have been under a state of emergency since May 2013, due to Boko Haram's attacks.
The group has killed more than 3,000 people since the beginning of 2015.
In the latest video, an unidentified man said: "We are still present everywhere we had been before," according to the BBC. The footage also shows the militants attacking a checkpoint, seizing weapons and slitting the throat of a man believed to be a policeman.
The footage follows an Isis-style video released in July showing the militants beheading a man believed to have been part of the African Union.
The latest video was released shortly after the Nigerian army announced it had released some 178 civilians and killed several militants as part of an ongoing offensive against the terrorists.
In July, the Nigerian army announced that a new task force is ready to substitute an ongoing regional force in the fight against the terrorists. The task force comprises some 8,700 soldiers from the five African nations and is headed by Major General Iliya Abbah, who previously conducted military operations in the Niger Delta.
The US government has offered up to $7m (£4.6m) for information on Shekau's whereabouts. In addition, the Nigerian government has offered $300,000 (£192,500).