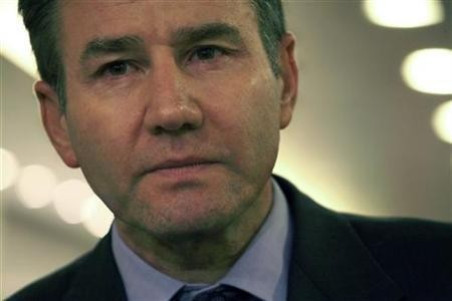 Activists have claimed responsibility for two bombs in Switzerland targeting the home of Glencore boss Ivan Glasenberg and investment bank Credit Suisse, in protest against the World Economic Forum meeting in Davos.
Police confirmed that a window was smashed in an explosion at a Credit Suisse branch in the Hottingen area, causing several thousand Swiss francs worth of damage.
Meanwhile Glasenberg's postbox at his property in the Rueschlikon suburb was blown up. Nobody was hurt in either attack.
In a letter cited by Reuters, activists said the attacks were in retaliation for poor working conditions at commodities trading giant Glencore, one of the world's largest commodity trading companies, that operates a number of mines across the developing world.
South African-born Glasenberg, 56, has a net worth of $7.3bn and is the 125th richest man in the world, according to Forbes.
In recent weeks he struck a a blockbuster merger deal with Xstrata worth $90bn, forging a global mining behemoth.
Credit Suisse was also a target for its banking activities, such as food price speculation and "betting against the Greek people".
Both firms were criticised in the letter for supporting the WEF.
In 2011 activists operating under the name Revolutionary Perspective targeted Davos with an explosion that broke some hotel windows, but caused no injuries.