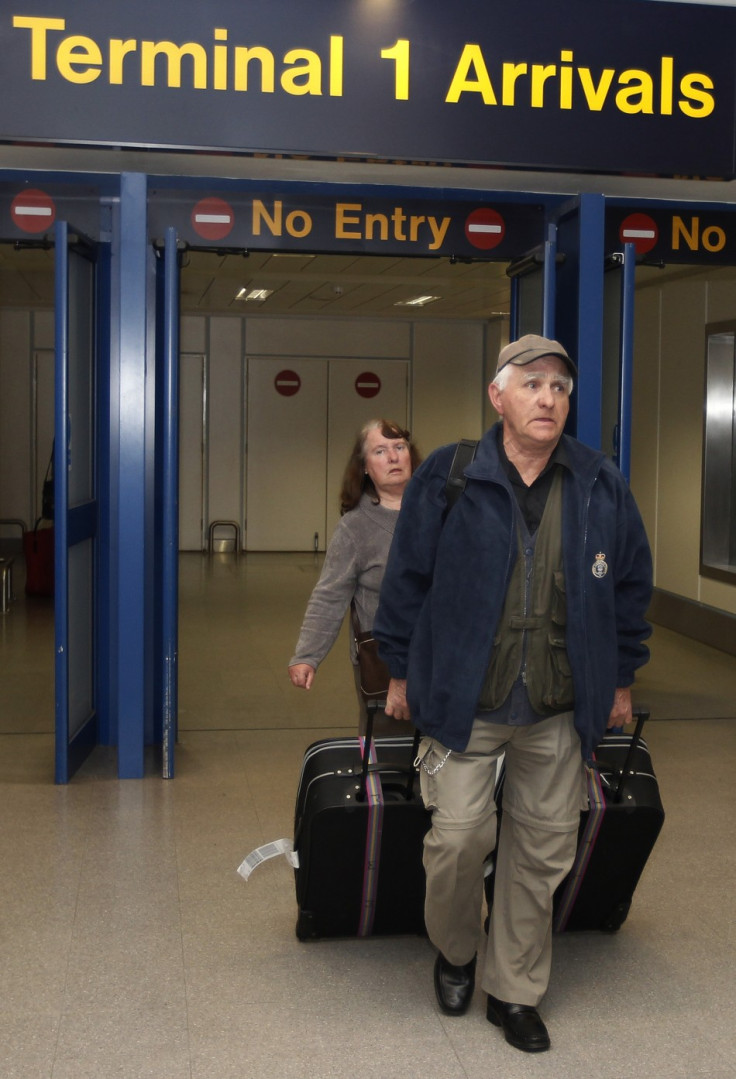 Terminal 1 at Manchester Airport in England was evacuated Wednesday morning for a bomb scare after a suspicious bag was found around 8:30 a.m. BST, according to reports.
An expert bomb disposal team has been deployed to the airport.
"We were alerted to a suspicious device and as a precaution have evacuated Terminal 1," said Superintendent Phil Davies, police commander at the airport.
"This is not a decision that is taken lightly but the safety of passengers and staff is our primary concern," he added.
A man has been detained under the Terrorism Act and is facing questioning from anti-terror police, the BBC reports.
The departure area of the terminal has been evacuated while bomb disposal experts examine the bag. A spokesman for the airport said 11 flights departing from Terminal 1 may be disrupted.
The BBC reports that some flights have been grounded but Manchester Airport has confirmed that arriving flights are not affected with terminals 2 and 3 operating normally.
The alarm was raised shortly after 8:30 a.m. when security officials became concerned about the bag being carried by a male passenger. The item is being treated as "suspicious" and has not been confirmed to be a bomb. The airport terminal was evacuated as a precaution
Passengers planning to travel from Terminal 1 are being advised to head to the airport as normal.
More to Follow