Bones of 7ft Hound from Hell Black Shuck 'Discovered in Suffolk Countryside'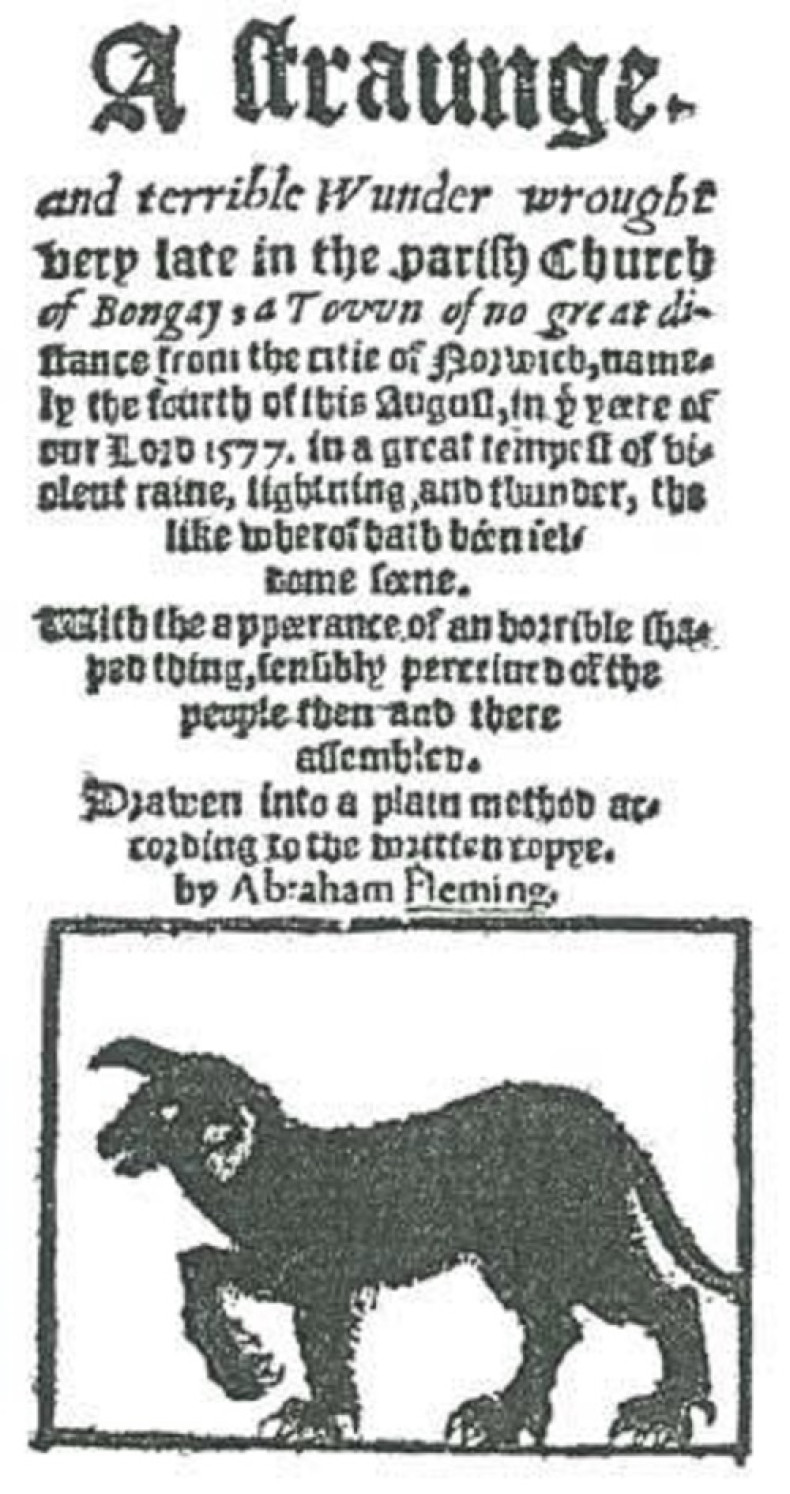 The bones of a seven-foot-long hound from hell have been discovered in the grounds of an ancient abbey in the Suffolk countryside.
Black Shuck was believed to have roamed the countryside about 500 years ago. Folk-law says the giant creature was the hound of hell, with savage claws and burning eyes.
According to the Daily Mail, the beast's remains have now been found by archaeologists digging at the site of an ancient abbey, located a few miles from where Black Shuck was said to have killed worshippers in 1577.
Black Shuck's most notable attack came at the Holy Trinity church in Blythburgh. During a thunderstorm, the dog came in and killed a man and a boy, leaving scorch marks on the church doors as it fled.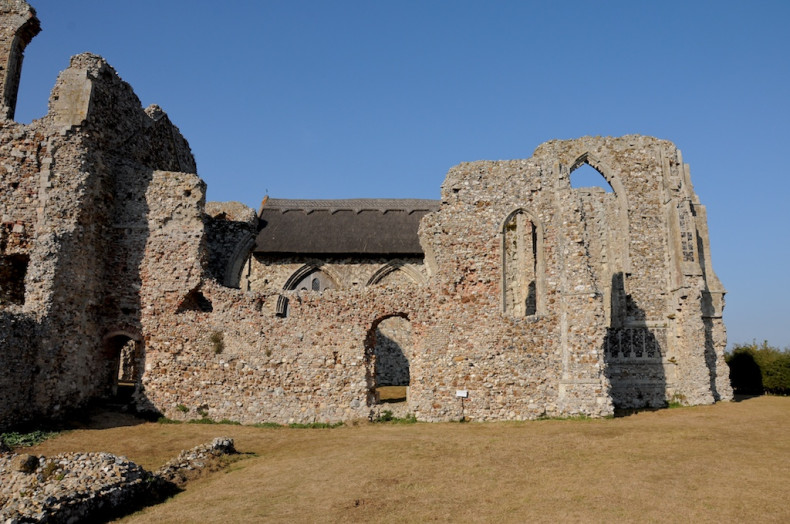 "All down the church in the midst of fire, the hellish monster flew, and, passing onward to the quire, he many people slew," the legend said.
The bones were found in the ruins of Leiston Abbey by archaeologists from Dig Ventures. Analysis of the bones suggests the creature would have been 7ft tall on its hind legs and weighed over 14 stone.
The grave it was found in was unmarked and was just 20 inches deep.
Pottery fragments from the 1500s were also found at the same level. Experts will now use radio carbon dating to work out the exact age of the remains.