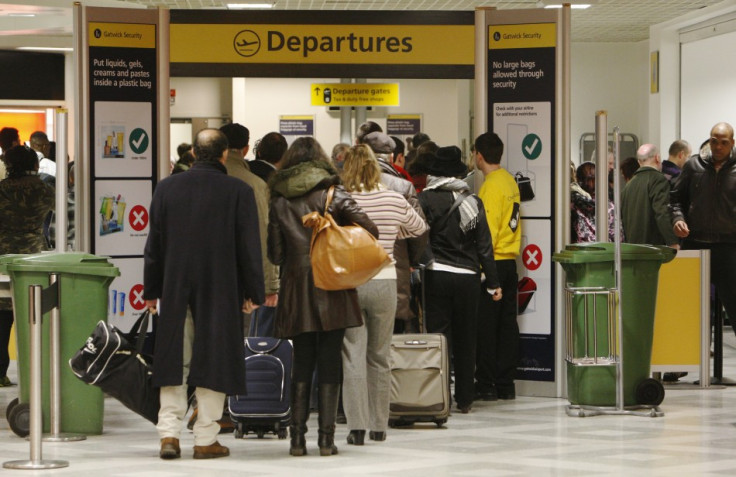 Border checks were relaxed hundreds of times at British airports for passengers of private jets under a pilot scheme authorised by Home Secretary Theresa May this summer, leaked emails between UK Border Agency (UKBA) officials have revealed.
Private jet travellers were allowed to enter the country without even being seen by border officials, raising fears among staff that security was being compromised. The leaked information showed the controls were eased a total of 260 times in one week alone this summer.
The latest disclosures will put further pressure on the under-fire Home Secretary even as Brodie Clark, former head of the UK Border Force who quit his post over the border checks row, is due to be questioned by MPs on Tuesday.
Clark, 60, who resigned last week after a 40-year career in the Home Office, is expected to say he only acted to relax border checks because he was required to do so by the police to prevent overcrowding.
One UKBA official complained to managers about not even being "allowed to physically see the passengers", saying it was "at odds with national policy" and "is creating an unnecessary gap in border security", the emails showed.
Further leaked emails showed May's pilot scheme to relax border controls - referred to as level two checks - was used 260 times in the sixth week of the trial, the week ending September 16. This compared with 100 times in its first week and 165 in week nine, ending October 9.
Government estimates show there are between 80,000 and 90,000 private jet flights every year. Provisional figures also showed there were 10 million journeys through the UK's ports in July 2011, and another 10.2 million in August 2011 - the summer peak periods at the centre of the border checks row.
The latest revelations came close on the heels of an intense row over the alleged security lapses at the Dover port where millions of people were allowed to enter the UK without proper background checks.