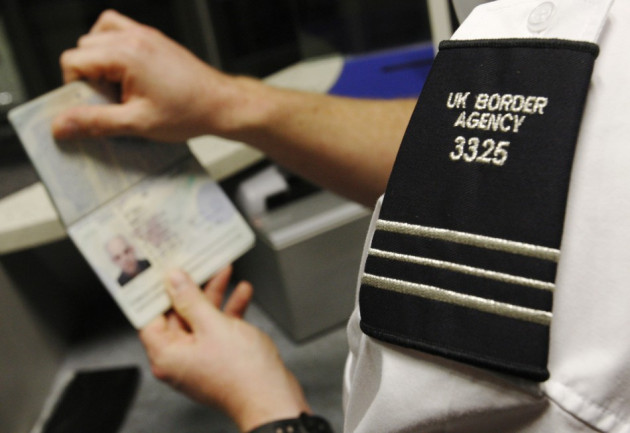 A political row has broken out over a huge backlog of more than 16,000 "dumped" immigration cases.
Immigration inspectors discovered the haul of files dating back to 2003 at the UK Border Agency offices in Sheffield, the Chief Inspector of Borders and Immigration, John Vine, said in a report.
The stash of files was simply "dumped" there from Croydon, in London, he told the BBC.
Government immigration minister Mark Harper said the agency was in chaos when the coalition took over from Labour in 2010.
But Labour shadow minister Chris Bryant said the government was losing its grip on UK borders and there were still major problems in dealing with immigration claims.
Marriage-related appeal applications for residency were growing at a rate of 700 a month by last year.
Vine told the BBC that border officials should have processed the appeals against rejection.
He told BBC Radio 4's Today programme: "What the Border Agency should have said is 'no, there's an appeal process, if you don't like the decision, appeal'.
"But it didn't do that. It accepted these requests [and] didn't have a process to deal with them."
Harper said: "We inherited an agency which had a lot of problems. We've got a new management team to deal with it. They're getting a grip and dealing with it."
Bryant accused the government of "inconsistency, inaccuracy and delay".
"We have learnt that even in recent months files have been left unopened, letters left unanswered, hundreds of original decisions being overturned on appeal and applicants coming to Britain who did not prove they could support themselves. It all adds up to delay, confusion and a massive waste of taxpayers' money.
"Under this Tory-led government fewer people are being deported for breaking immigration rules, fewer foreign national prisoners are being removed, fewer people are being stopped at our borders, and security checks have been dropped on asylum seekers the agency says cannot be traced. The gap between what this government says and what it does is growing ever larger."