London mayoral candidate Boris Johnson claimed this morning that the recent technology explosion in the capital is a "massive opportunity to create jobs."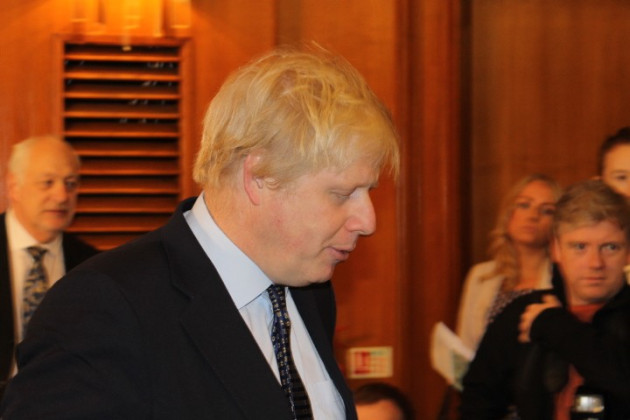 Johnson was speaking at the Innotech Summit where he said: "There is massive opportunity to create jobs. This isn't just jobs for brilliant geeks who already understand this stuff, but also for kids who may have a natural aptitude for the kind of technology we are talking about."
Earlier this week the CEO of BT Openreach, Olivia Garfield, criticised Tech City, the area around Old Street in London which is known as Silicon Roundabout, as being too London-centric, but unsurprisingly, Johnson didn't agree: "You can never go wrong by having a really important and successful cluster in the capital. Let's be clear, London is third now behind the West coast [of America] and New York and is expanding very fast."
Calling London the "most important digital ecosystem outside America," Johnson said that in one year alone there has been an almost three fold increase in high tech companies in Tech City, with 600 companies now in the area around Old Streeet.
While he would have liked to take credit for the recent boom in technology start-ups in London, Johnson said that it has in fact developed "organically." However that is not to say Johnson doesn't take some credit.
"What we have been doing to make this the most propitious place in the world for this ecosystem to flourish." He mentioned the drop in the crime rate, expansion of public transport links and the setting up of London & Partners as evidence of this.
"My job is to make it safer, more attractive, [with] a better transport system. Why do people go to live in the west coast of America, because it is a fantastic place to live. Why do they come to London? Because it is a fantastic place to live," Johnson said.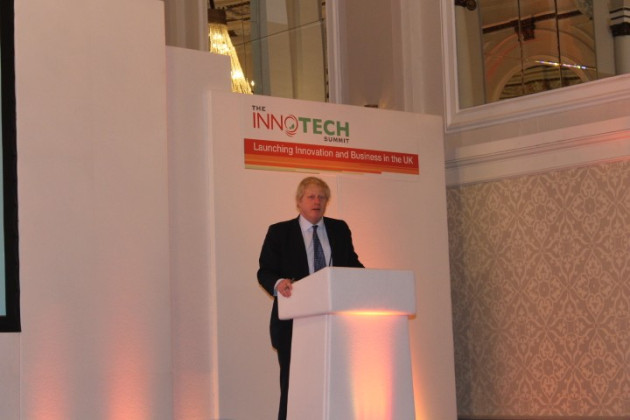 When asked by the IBTimes UK if he felt the government were doing enough to support London in developing this potential, Johnson indicated it could be doing more and that City Hall was lobbying for change. "We are lobbying to take over the Tech City office. I think there is obvious logic to have a bigger role at City Hall [with Tech City]."
When asked how he thought David Cameron would feel about this, Boris said: "He'd be thrilled."
Inflorescence of talent
Johnson spoke about an "inflorescence of talent" which is bringing new jobs to London and said that last year, 3,000 apprenticeships were created by technology companies in London to give young people and graduates a chance to gain some experience and that this number is growing.
"I think these apprenticeships offer real hope to young Londoners who may not be champions at traditional literacy, who haven't done brilliantly at school, but we all know they sure as heck know how to use a BlackBerry don't they."
This might be seen as a thinly veiled dig at the use of the BBM feature on BlackBerrys during the London riots last August.
During his keynote address Johnson called London the most connected city in the world in terms of Wi-Fi before checking with his aides, who informed him that this was not the case and that in fact it wasn't even the best in Europe - though they added that they were working towards it.