The Germans have officially taken over European football and Wembley Stadium, as Borussia Dortmund take on their title rivals Bayern Munich for a Champions League final which has been billed as the Cinderella story versus the Bavarian giants out to make up for the mistakes of last year.
Where to watch live
Kick-off is at 19:45 BST, with the game being shown from 19:00 on ITV as well as live commentary on BBC Radio 5 live.
Overview
Klopp Out To Prove Money Can't Buy Everything
Jurgen Klopp set the battle lines long before Bayern and Dortmund reached the Champions League final, with the eccentric manager making his thoughts clear on his opposition - while they are the big successful side with the history and the glamour, his squad are out to prove that the key to success isn't necessarily in buying the biggest names.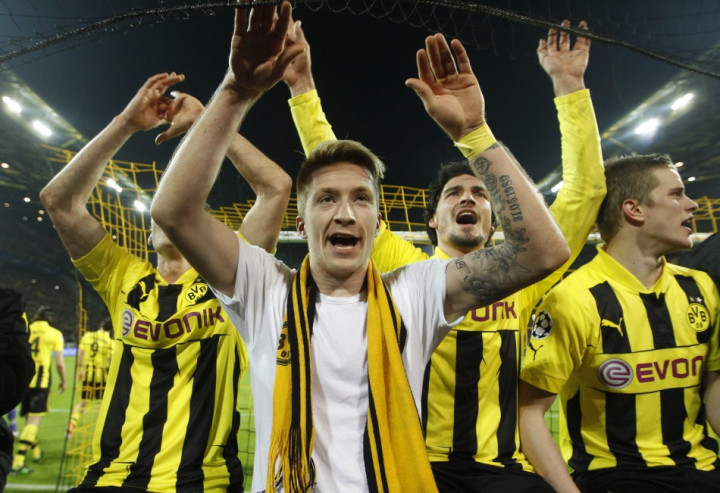 Dortmund's road to success in the Champions League was certainly unexpected by many, with the side drawing Real Madrid, Ajax and Manchester City in the group stages. But Klopp's men finished at the top of the so-called 'group of death', and their quarter final last minute victory over Malaga proved the side have what it takes to come back from adversity and achieve success.
Learning that Mario Gotze was on his way out to Bayern Munich, on the eve of their Champions League semi-final match with Real Madrid, was a setback that the side responded to with a 4-1 win at home, holding on in the second leg to go through on a 4-3 aggregate victory. There seems to be nothing that this side hasn't overcome so far, but after Bayern took back the league title from them this season, the Dortmund squad will have to be at their very best and without Gotze due to injury, this could be a tough ask to beat what Klopp has described as the Bond villians of German football.
Bayern Set To Make Up For Past Losses
For Bayern, the story of Champions League glory is one that over the last four seasons has brought the ultimate disappointment. The side have made three finals in this time, and perhaps the most painful was their loss to Chelsea last year on penalties, with the Bavarian giants coming so close to holding up the trophy for the fifth time in their history.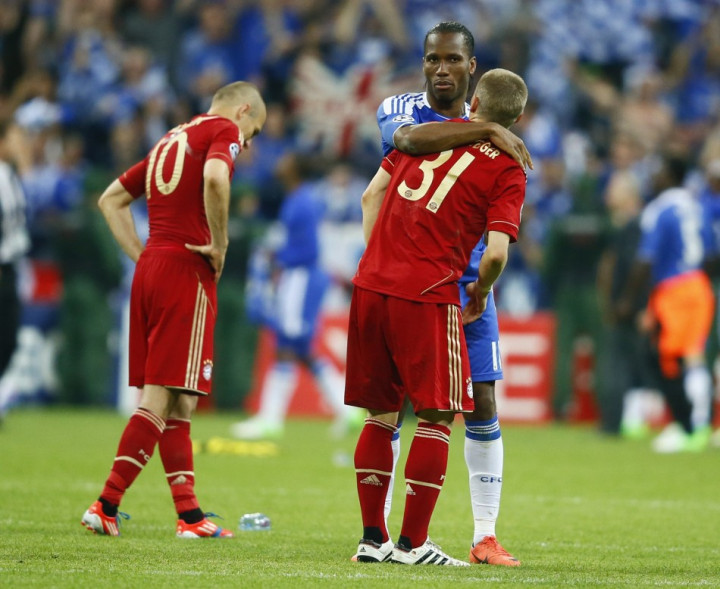 The side's progression through the Champions League group and knockout stages has been nothing short of brilliant; their 7-0 thrashing of Barcelona in the semi-final in particular showed a shift in Europe's football power base and also asserted just how good they really are across the park; Bastian Schweinsteiger bossing the midfield, Dante showing dominance in defence and Thomas Muller displaying an ability to score at will across Europe.
With this being Jupp Heynckes' last European game in charge, before Pep Guardiola comes into what appears to be an almost perfect set-up in Munich, emotions will be running high from both players and manager on the night. Heynckes broke down in tears in his last Bundesliga game, and will no doubt be looking for his side to deliver in the Champions League final and gift him the treble in his last season at the club.
Team news
For Dortmund, Mats Hummels will play after recovering from an ankle injury sustained in last week's final Buundesliga match. And with the absence of Mario Gotze, Klopp will likely bring in Nuri Sahin and shift midfielders Ilkay Gundogan and Marco Reus around to compensate for the playmaker.
Bayern Munich have no new injury issues within their squad, so should start with a fully fit side.
Probable Line-Ups
Dortmund: . Weidenfeller; Piszczek, Subotic, Hummels, Schmelzer, Bender; Gündogan, Blaszczykowski, Reus, Groskreutz; Lewandowski
Bayern: Neuer; Lahm, Boateng, Dante; Alaba, Martínez, Schweinsteiger; Muller, Robben, Ribéry, Mandžukic
What They Say
Jurgen Klopp: "This is a special game. It is the perfect place against the perfect opponent.
"If this is my only final and I die in 60 years, it won't have been so bad.
"Football is a religion in Dortmund. Bayern may have won a lot of fans and a lot of trophies because of the incredible number of good decisions they have made, but now there is another story. Along has come another club that is pretty good as well.
"We do have money to get good players. But there are other clubs who can spend more money. We have to take a different position."
Jupp Heynckes: "We have achieved some extraordinary things.
"Overall, our season has been the best in the Bundesliga from any team in 50 years.
"But we have the aspiration to carry on. We want to maintain our form tomorrow and in the German Cup final.
"I am fortunate. I have won the Champions League before when I was at Real Madrid. For the players in our squad who are 28 and over, tomorrow could be the crowning moment of their entire careers."
Keen for more? Check out the key head-to-heads here, or the battle of the managers here, and click here for the latest German press round-ups.