Dortmund Lost the Final, But Won Hearts Across the Globe
Borussia Dortmund have the chance to build on a huge global following after their European escapades
When Borussia Dortmund travelled to England to take on Bayern Munich in the Champions League final, Jurgen Klopp stirred audiences both locally and abroad with his passionate and eccentric manner.
He convinced many that if you were a neutral fan watching the final, you would most certainly choose Dortmund's beautiful story of rags to riches over Bayern's big money base and perceived dominance in Germany.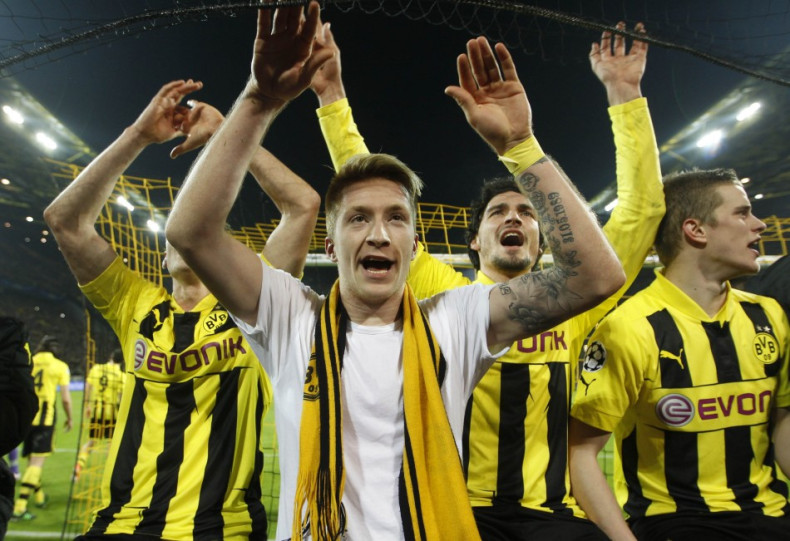 Despite going trophyless this season, the pull of Dortmund has brought fans from all over the world to follow the club, and Klopp will be well aware of how his comments have given people who may not know that much about German football a side to identify with and get involved in.
Dortmund have a lot of positives going for them as they celebrate their return to the top of German and European football. The side has a stadium with a capacity as large as the biggest in England - it holds just over 80,000 - and their history is one littered with success to make them an important part of the German football landscape in the past as well as in the future.
And while in the last 10 years, clubs such as Schalke and Wolfsburg have fallen victim to Bayern's plucking of their best players after they become serious challengers for the Bavarians, Klopp has insisted that even if Robert Lewandowski follows Mario Gotze out the door for the south of Germany, there will be a recovery this summer to keep the side in the fight for trophies.
A recent study by Brand Finance shows just how high Dortmund have climbed in the eyes of international fans, claiming that the club's name has become 15% more recognisable in the last 12 months as a result of their performances.
This would partly be to do with the product of German football as a whole; the fan-led clubs with cheap tickets and an atmosphere at games to make top English clubs jealous has led to a love-in that often smoothes over any problems that the league is currently facing, such as the dominance of Bayern or the ongoing problems with hooliganism.
And Dortmund seem to encapsulate the German football dream that has been created by those who are looking from the outside with envy; the side don't have massive wage bills, seem to have a manager who truly loves his club and have supporters whose tifos and choreographed celebrations put most other teams across Europe to shame.
Trophyless this season they might be, but Dortmund have won over the hearts of many football supporters, and their brand value has now brought them to within three spots of Liverpool in the rankings, and gaining on AC Milan and Manchester City. And that value will be transferred to higher revenue for the club, in terms of things like overseas broadcasting and merchandise sales, which will only bring the side closer to Bayern in terms of revenue.
Gotze has left the club for a hefty fee of €37m, but the success he has helped gift them over recent years could mean they are worth a lot more if Klopp is able to find decent replacements for his outgoing players this summer and keep pushing Bayern at the top of the table.