Borussia Dortmund CEO Hans-Joachim Watzke has revealed that his players are in shock after three explosions hit the team's bus on Tuesday evening (11 April).
Defender Marc Bartra is undergoing wrist surgery as a result of the explosion, but the Spaniard is the only casualty from the incident.
Thomas Tuchel's side were travelling to their Westfalenstadion to face Monaco in their Champions League quarter-final when the device detonated. The game, since postponed for a day, will now take place on Wednesday (12 April) at 5:45pm GMT.
Bartra will not feature against the principality outfit, while many of the Dortmund players are in severe shock after the attack, which took place in Hochsten, approximately six miles away from Dortmund's stadium.
Watzke, who confirmed that Bartra's injuries were not life-threatening, has admitted that his team have been affected by the incident but has called on his stars to "shake this off" ahead of the rearranged clash.
"The team is in shock. We must get through this," Watzke told The Guardian.
"In extreme situations, all Borussia fans move even closer together and I'm sure the team will feel that tomorrow. Technically, it's possible to play. If the players are able to shake this off is an entirely different matter."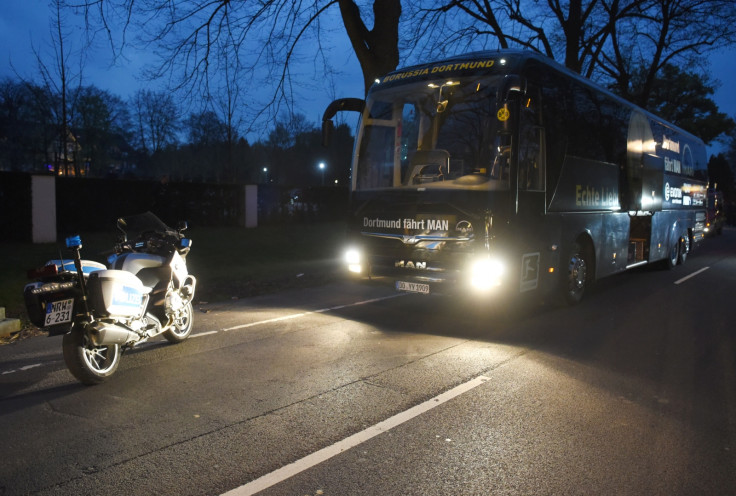 There were initial reports that Bartra had already been sent home from hospital, but Dortmund confirmed on social media that the 26-year-old Spain international is set to go under the knife after suffering a broken bone in his hand.
The father of Mikel Merino, a young Borussia Dortmund starlet, said that Bartra bore the brunt of the explosion: "There were three explosions, the worst part of which was in principle taken by Marc, who was in the back. He was shocked."