Borussia Dortmund's Champions League quarter-final clash with Monaco has been postponed after the team bus was hit by a series of explosions.
Dortmund have confirmed defender Marc Bartra was injured in the incident. The Spaniard has been taken to hospital having suffered minor wounds from glass shattering on the bus. Dortmund chief executive Hans-Joachim Watzke has also confirmed the injuries are "nothing life-threatening."
Uefa has confirmed the match will provisionally take place on Thursday 12 April at 5.45pm [BST].
The incident took place at approximately 6pm UK time outside the Dortmund team hotel in the Höchstem district of the city, located about six miles away from the Westfalenstadion.
German police have confirmed three explosions took place in the area around the team bus, with photos showing at least one hole blown through its side. Dortmund police spokeswoman Nina Vogt has told Associated Press investigators do not yet know the source of the explosions that went off as the team prepared to leave their hotel.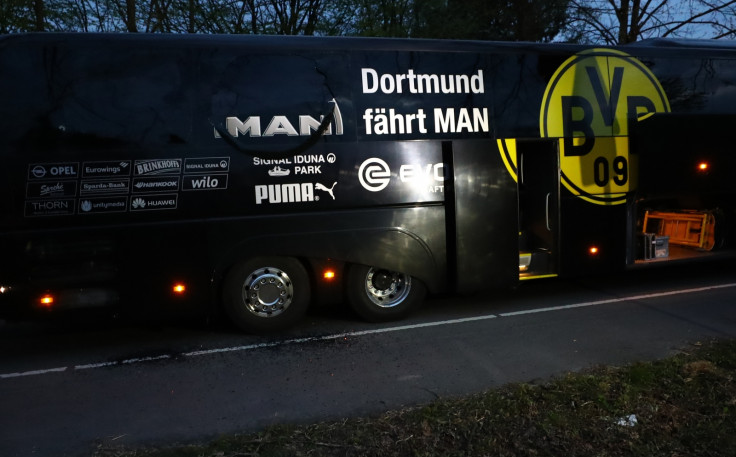 A statement from local police read: "In the run-up to the Champions League match of BVB against AS Monaco, there was an explosion near the BVB team teambus shortly after 7pm. The location of the event is Wittbräuckerstraße/Schirrmannweg in Dortmund-Höchsten.
"According to current knowledge the windows of the bus (whole or partial) were shattered and one person was injured. It is not yet possible to say exactly what the explosion was or exactly where something exploded."
"Bartra was injured, on his hand and his arm, but nothing that would be life-threatening," Dortmund CEO Watzke said, the Guardian report. "The team is obviously in complete shock. Our task is to process this experience, because the match is taking place in less than 24 hours. That's our job."
Dortmund's official Twitter initially reported the incident at 6:40pm [BST]. "Explosion at the team bus at the team hotel. Players are safe. No danger in and around the stadium."
Marc Bartra signed for Borussia Dortmund from Barcelona in the summer of 2016. He has 12 caps for Spain and was part of their squad at the 2016 European Championship. The 26-year-old was expected to start Wednesday's match against the French club.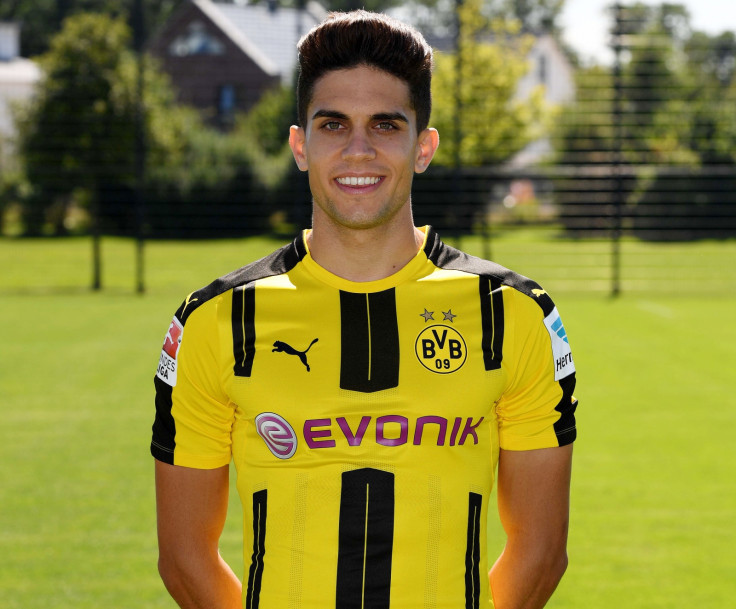 Dortmund goalkeeper Roman Bürki was sat next to Bartra at the back of the team bus, telling Swiss publication Blick: "The bus turned on the main road when there was suddenly a huge bang - a proper explosion. The police were quickly on the spot and handled the situation. We were all in shock and no one was thinking about football anymore.
"I was sat next to Marc Bartra on the back row of the coach and he was injured because of the broken window. After the bang, we all ducked and those who could lay on the floor did so. We didn't know what else would happen."