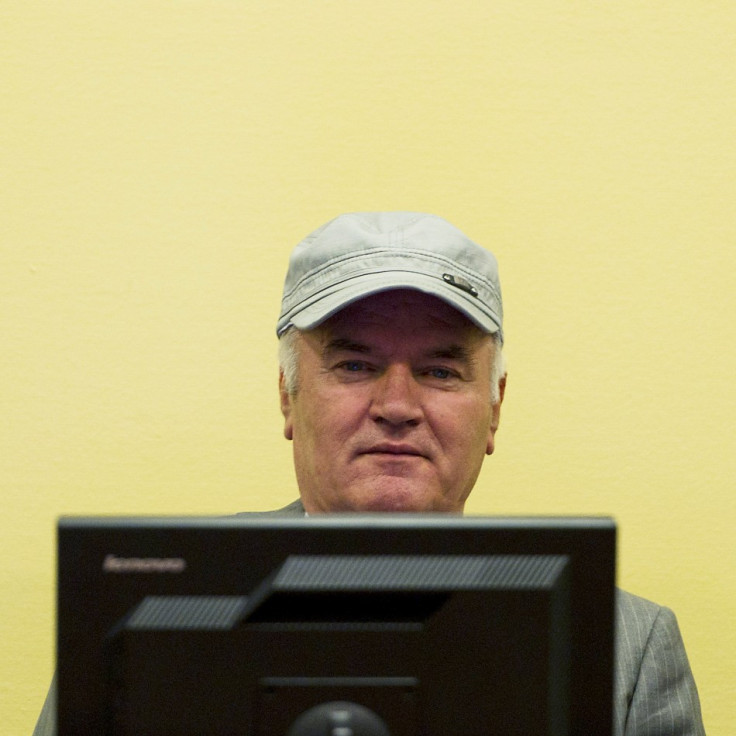 Ratko Mladic, the Bosnian Serb ex-army chief, is to stand trial for war crimes and crimes against humanity.
In what is widely considered as Europe's worst atrocities since the Second World War, Mladic is accused of playing a central role in orchestrating the massacre of Muslims in Srebrenica.
The so-called "Butcher of Bosnia" reportedly murdered more than 7,000 Muslim boys in 1995. The massacre took place during the war, which reportedly left more than 100,000 people dead.
The trial will be held before the International Criminal Tribunal for the former Yugoslavia in The Hague. Mladic faces 11 counts of genocide for his alleged role in the Balkan nation's brutal war.
The trial has been long awaited and it is nearly a year since the army commander, who was on the run for 16 years, was captured. He was apprehended by Serb forces near Belgrade, before being sent to The Hague.
Sky News quoted Belgian chief prosecutor Serge Brammertz as saying: "I don't have to tell you how important it is that finally this trial starts 17 years after the first indictment was issued [against Mladic]."
"The accused has been in the same jail as that of his former political leader Radovan Karadzic, who is also being tried for genocide. Karadzic, who was captured in 2008, is also half way through his trial.
"We would, of course, have preferred having both before the same judges, one being the political architect of the crimes allegedly committed, the other the military leader of this policy."
The president of the tribunal, Judge Theodor Meron, rejected a last-ditch effort by Mladic asking for the Dutch judge, Alphons Orie, to be replaced.
Meron said in a statement: "After review of each of Mladic's arguments for Judge Orie's disqualification and Judge Orie's responses thereto, I am not satisfied that Mladic has demonstrated that a reasonable observer, properly informed, would reasonably apprehend bias, and I accordingly find Mladic's request for Judge Orie's disqualification to be unmeritorious."
Parampreet Singh, a senior counsel in the International Justice Programme at Human Rights Watch, said: "Victims have waited nearly two decades to see Ratko Mladic in the dock. His trial should lay to rest the notion that those accused of atrocity crimes can run out the clock on justice."
Mladic said the charges were "obnoxious and monstrous" since he was only defending his country.