Premium speaker manufacturer Bowers & Wilkins has launched the P3 on-ear headphones, featuring a compact and foldable design, while providing class-leading sound quality.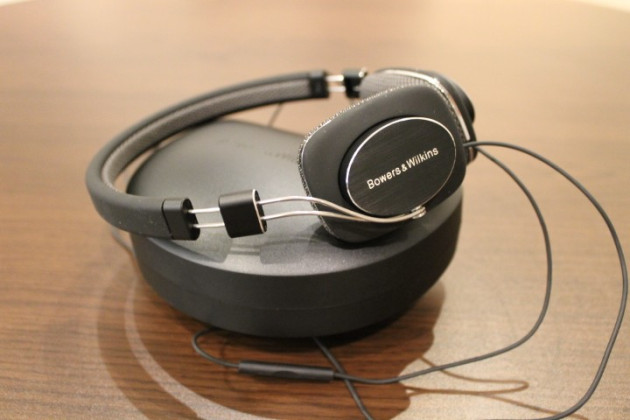 Launched at the world-famous Abbey Road Studios, the Bowers & Wilkins P3 headphones will go on sale in June, but IBTimes UK has a pair already and we went ears-on to find out if they can bring B&W quality at a more affordable price.
Tagged as a 'Concert for One', the P3 headphones are said to "represent a new level in affordable mobile headphone listening. The superior drive unit terminals allow uniform airflow to ensure greater linear movement and less distortion - resulting in a truer, more natural sound that envelops the listener in a private concert for one."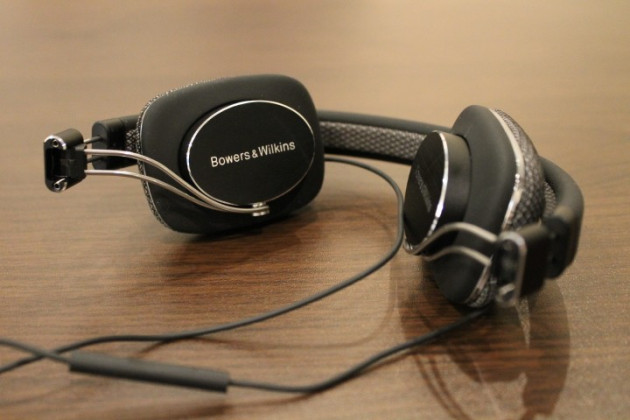 Bowers & Wilkins P3: Design
Aimed primarily at portability, the P3 headphones are considerably smaller than the flagship P5 model and can be folded up and stored in a hard plastic case. The soft leather of the P5s is gone, replaced with B&W's custom-made 'acoustic fibre' covering, which sits on top of memory foam on each earpiece.
The acoustic fibre also lines the inside of the headband, which is constructed from rubber, allowing the P3s to be comfortably stretched over the largest of heads - you can also extend each side by approximately 1.5in.
Bowers & Wilkins said at the launch that the P3's are designed, built and tuned by the same engineers who work on the flagship P5 headphones, the Zeppelin speaker dock and the 800 Series Diamond speakers, which are used in Abbey Road Studios.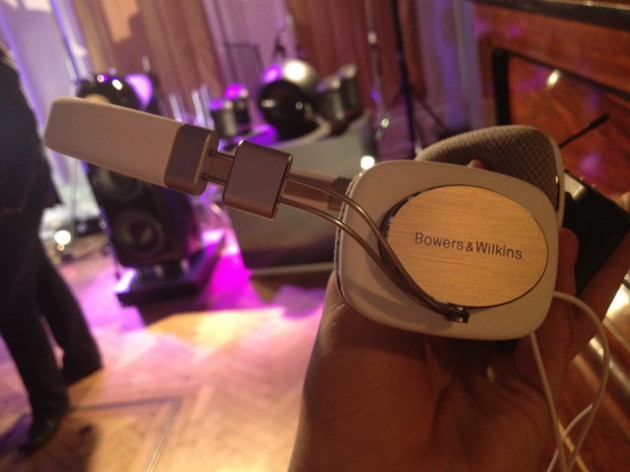 For the P3s, B&W has retained the magnetic earpieces that can easily be popped off, revealing the cables which can be removed and replaced. The headphones come with two cables - one plain, and one with an in-line microphone with play/pause and volume buttons to control an iPod or iPhone.
Bowers & Wilkins P3: Sound Quality
We've had our P3's less than a day, but already we feel that the sound quality produced is almost on par with that of the more expensive P5s. The £250 P5s do offer better noise cancelling and comfort over a long period of time, as they have more memory foam and the leather is softer than the fabric found on the P3s.
In a move that follows Apple and Samsung, B&W will be selling the P3s in black and white when they go on sale in the UK in June, priced at £169.99.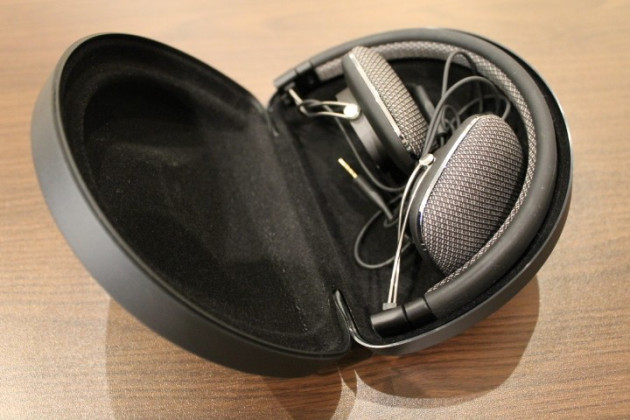 We will be publishing a full review of the Bowers and Wilkins P3 headphones once with spend some more quality time with them.