Britain's small and medium businesses, Gatwick Airport and National Rail are to move their operations to the cloud in a bid to improve and streamline their services, thanks to the European expansion of one of Silicon Valley's fastest-growing startups.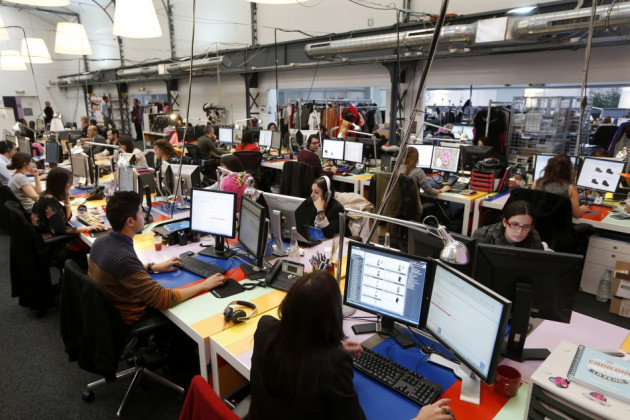 Cloud storage and collaboration company Box has partnered with mobile network EE and Gatwick Airport, as its UK customer portfolio - already including National Rail - expands, following the opening of its international headquarters in London.
EE will soon offer use of Box to small- and medium-sized business customers as a value-added service which will help them promote cloud collaboration and secure file sharing among their employees.
It is hoped the switch to Box's services will stop employees storing sensitive work-related data on personal devices and USB sticks, and instead share information and collaborate in a single, secure environment where data is safe and widely accessible by everyone in the company.
International HQ
Co-founded by chief executive Aaron Levie in 2005, California-based Box opened its London branch in June 2012, before naming the Mayfair office its international headquarters this October. Having held roundtable discussions and met with Box on several occasions, Prince Andrew attended the official opening.
Connecting Gatwick Airport's 2,500 employees through Box will: "improve integration of the massive amount of data and IT services we have available to us, so we can offer a better service to passengers...[it] will have a significant impact on the passenger experience," Michael Ibbitson, the airport's chief information officer said.
Once-in-a-generation shift
Speaking at Box's Business Without Boundaries event, Levie said: "The combination of cloud and mobile computing is having a profound effect on not only how individuals work and collaborate; it's also remaking how we structure our organisations and manage information.
"For IT professionals and business leaders, this is a once-in-a-generation shift that's requiring new strategies and a new mindset."
A few miles east of Box's office is British rival Huddle, which offers a suite of cloud-based storage and collaborative tools.
Huddle vs Box
Huddle is used by 80% of central government in the UK, but now Box has been granted by the Government Procurement Service permission to supply its services to UK public sector organisations, including central and local government, health and education, the emergency services and defense.
In the 17 months since opening the London office, Box's customer growth outside of the US has more than doubled. Globally, Box has more than 20 million users at 180,000 businesses, including Rosetta Stone and Toyota.
The shift to cloud has far-reaching potential for businesses looking to secure and streamline their operations - especially those operating in multiple countries. The demand for these services saw Box's sales grow by 150% last year, with predictions of a further 100% growth for 2013.