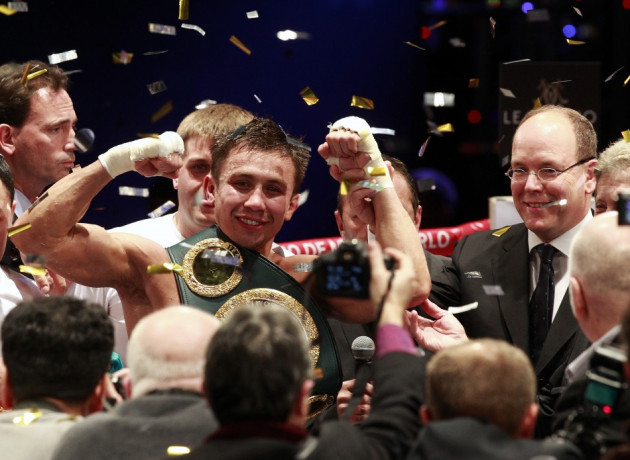 WBA middleweight champion Gennady Golovkin wants to return to action in November and it seems he has his heart set on a mouth-watering encounter with Martin Murray.
The British fighter has twice fallen agonisingly short in bids to win a world title as he was awarded a draw with Felix Sturm, before losing a unanimous decision to Sergio Martinez. In both fights Murray could have made the case for a victory and his reputation was only enhanced having faced the pair in their home countries.
Murray would certainly love another opportunity to fight for a world middleweight title but there will be questions as to whether he would want to face Golovkin after the Kazakhstan fighters brutal display against Matthew Macklin.
Golovkin walked down Macklin for two rounds, causing severe damage to his opponents face, before delivering a crippling body shot that had Macklin rolling on the floor in agony.
Murray was in the Sky Sports studio giving his thoughts on the fight and it seems Golovkins team have decided that they would like to face the 30 year old later this year.
"Gennady has already said that he wants to fight Martin Murray next," manager Oleg Hermann told World Boxing News. "The problem is, we are told that Martin has big problems with his United States visa and cannot go to America.
"If he can get his visa and wants this fight, we have a date on November 2 and we can make this big fight happen at Madison Square Garden. As yet, we have had no answers back from Murray or his team on this matter."
Murray was denied a visa for entry into the United States last year when he was looking to secure a bout with Julio Cesae Chavez Jnr in Texas. A prison spell from his youth prevented his application and could well cause difficulties once again.