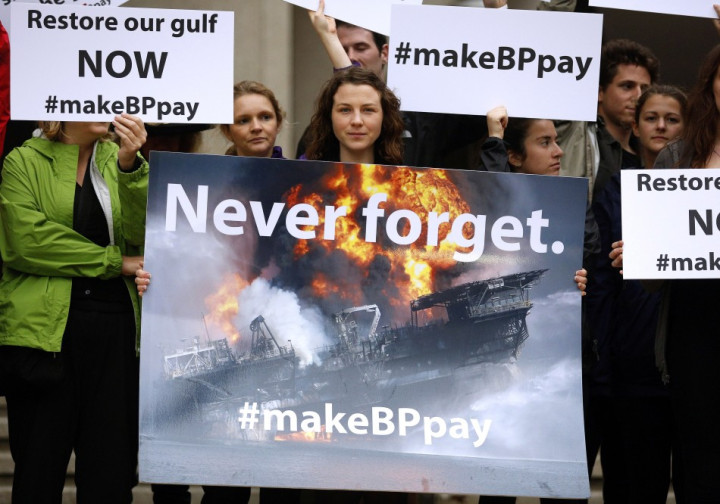 The number of claims filed against BP's oil spill compensation fund has rocketed by 18% over the last six weeks, despite the energy giant trying to block payments for a class action lawsuit in an appeals court today.
According to the website for the Deepwater Horizon Economic and Property Damages settlement, a total of 195,403 people have filed for claims against BP in the last month and a half.
However, the oil giant has repeatedly complained that the settlement which was reached with a class action set of claimants last year is being misinterpreted by Patrick Juneau, the claims administrator.
The head BP spokesperson in the US said in a statement that "not only is the claims administrator's misinterpretation contrary to the plain language of the settlement agreement and the intent of the parties, but it has ignited a feeding frenzy among trial lawyers attempting to secure money for themselves and their clients that neither deserves."
BP is set to give evidence in the New Orleans appeals court later today to dispute Juneau's calculation of business economic losses.
Eligibility for a 'business economic loss' claim is triggered by the ability to show a lower revenue, higher expense, or both, during and/or after the oil spill, compared with other periods. However, it is not necessary, in most cases, to prove a connection with impact from the spill itself.
Each side will be allotted 20 minutes to present its case.
"This appeal is the latest in a series of post hoc attempts by BP to introduce a subjective causation element that would deny recovery to class members whom BP had previously agreed should be compensated, according to negotiated, objective criteria, in exchange for a class-wide release," said a court filing against BP on behalf of claimants and Juneau.
Over the last couple of months, Juneau and Alabama Attorney General Luther Strange have embarked on a roadshow to rustle up more potential claims related to business economic losses stemming from the an explosion on BP's Deepwater Horizon rig on 20 April 2010.
The oil spill, which killed 11 workers, resulted in one of the worst environmental disasters in history.
Strange said that the half-a-billion-dollar settlement from BP for the state of Alabama is just the start and that the state had not received a fair share of the $3bn (£1.9bn, €2.3bn) in total payments so far.
BP has a total provision of $42.2bn in its accounts set aside for clean-up costs, fines and compensation.