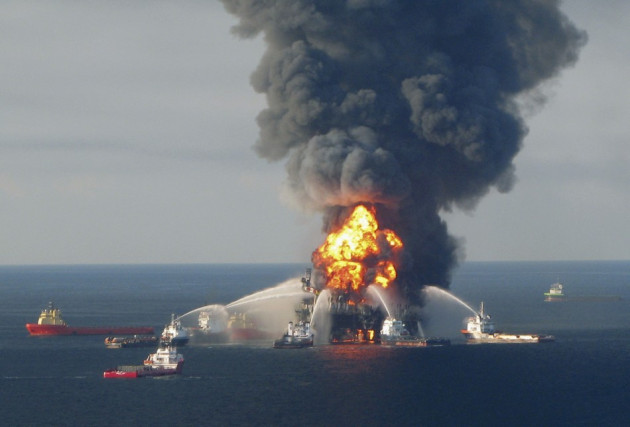 BP's $500m compensation payout to the US state of Alabama, for the one of the world's worst environmental disasters in recent history, is merely the tip of the iceberg and state residents should file more claims, says a state official.
Speaking at a set of meetings related to the state's claims in court for compensation from BP's Gulf of Mexico oil spill, Alabama Attorney General Luther Strange said that the half a billion dollars settlement is just the start and that the state had not received a fair share of the $3bn (£1.9bn, €2.3bn), in total payments so far.
Alabama's court-appointed BP claims administrator Pat Juneau confirmed to media agencies that Strange had hosted a set of meetings this week in the state, ahead of the region's appellate court, the equivalent of an appeals court in the UK, on 8 July.
The meetings were aimed to rustle up more potential claims related to business economic losses stemming from the an explosion on BP's Deepwater Horizon rig on 20 April 2010, which killed 11 workers and resulted in the largest oil spills and environmental disasters in history.
Some 72,000 of Alabama's coastal businesses and individuals have already filed claims, said Strange, but more people should come forward.
He added that the four million barrels of oil spilled into the Gulf of Mexico over about three months, would have affected the livelihoods of tens of thousands of people and more people should file for compensation.
However, Juneau warned that businesses or individuals that seek compensation, have to prove that they incurred a 15% loss at least, during the time of oil spill.
The deadline for individuals or businesses filing claims is 22 April 2014.
BP originally estimated that it would pay around $8bn in uncapped settlements for the oil spill.
According to the website for the Deepwater Horizon Economic and Property Damages settlement, the source of dispute for BP is the calculation of business economic losses.
This accounts for $2bn of $3.47bn in claims deemed eligible so far.
It also identified another 9,000 people who are eligible to file a claim and this could add more than another $1bn to the compensation pot.
The claimant assistance centre in Mobile, Alabama said the state is the third among the five Gulf counterparts for claims, behind Florida and Louisiana.
In April, IBTimes UK calculated that the total costs for BP, resulting from the Gulf of Mexico oil spill, so far is steadily rising and, at current estimates, will top $42bn.
The case is in re: Oil Spill by the Oil Rig "Deepwater Horizon" in the Gulf of Mexico, on April 20, 2010, U.S. District Court, Eastern District of Louisiana, No. 10-md-02179. The appeal on claims is "BP Exploration & Production Inc et al. vs Lake Eugenie Land & Development Inc, et al." in the U.S. Court of Appeals for the Fifth Circuit, No. 13-30329.