Bradley Wiggins further enhanced his hopes of becoming Britain's first ever winner of the Tour de France as he retained the yellow jersey following a dominating the time trial performance in Besancon.
The Team Sky rider, who held the yellow jersey from the weekend after opening up a 10 second lead over Evans, dominated the 41.5km course through eastern France winning his first ever stage of the tour by 35 seconds from teammate Chris Froom, who moves into third in the overall standings.
Evans finished sixth in the time trial, a full one minute 43 seconds behind the British pacesetter, while Vicenzo Nibali and Denis Menchov, eighth and ninth respectively in stage nine, make up the remainder of the top five.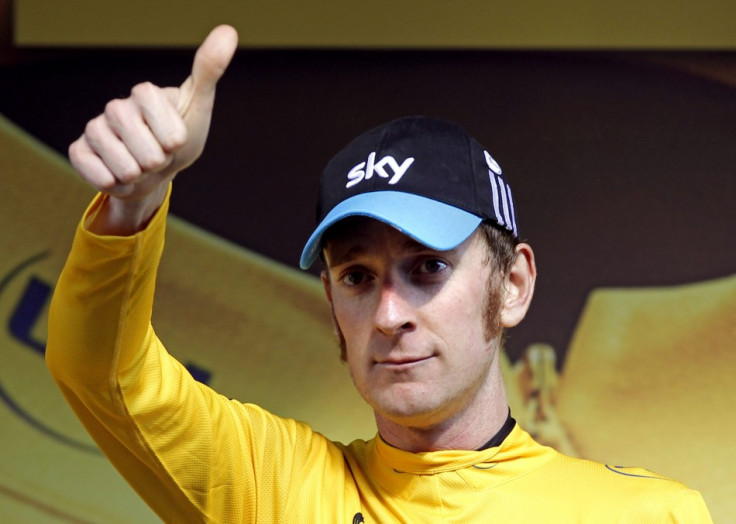 "We have had two tough days and time-trailing is what I do best," Wiggins said. "I know exactly the routine what I need to do. I felt great from the first pedal stroke and I knew I was in for a good one.
"This is what we have trained for. The graft during the winter, missing the kid's birthday having been at training camps, this is what it is for. To get the stage win is fantastic."
Wiggins had already flexed his muscle in the opening prologue, finishing second overall, before opening up his advantage over Evans, his nearest rival for the yellow jersey in the opening week of the tour.
After taking the jersey for the first time over the weekend, Wiggins has retained it for a second time, the fifth Britain in tour history to hold the lead.
Ahead of a week of climbing, which plays into the hands of Evans, Wiggins holds a lead of close to two minutes, a much required cushion going into the middle third of the tour.
Froom, now third overall after a remarkable time trial, said: "There is no tactics in something like today. This is by far the hardest event in cycling. You just have to go as fast as you can and turn yourself inside out to get the best time. It is good to know you are on track for a good time, but you have to be careful you do not overcook it so it is a fine line to gauge that effort.
"I am really happy with today and I went hard at it. That is all I can do. I know I haven't won so there are no big celebrations, but there will be for Bradley."