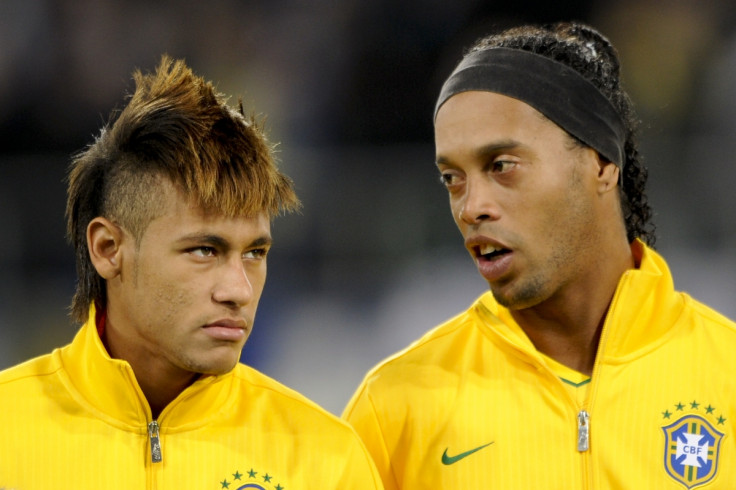 Brazilian football legend Ronaldinho thinks Manchester City can sign Neymar. The 24-year-old Barcelona star has been linked with a mega-money transfer away from the Nou Camp in recent weeks, and his countryman believes he could sign for the Premier League giants in the coming years.
Ronaldinho said Neymar could be lured to the Etihad Stadium by the presence of Champions League-winning coach Pep Guardiola, whom Neymar has previously admitted he would like to work with. The Brazlian also knows the club has the financial capability to match the player's wage demands.
"Neymar has already stated his desire to play for Pep," Ronaldinho said, according to The Mirror. "That was a big statement with most people knowing that Pep would be joining Manchester City in the summer. We know they can pay wages that no other club in Europe has the power to do."
Neymar has been linked with big-money moves to Manchester United and Real Madrid in recent weeks. However, his former international teammate has suggested he should stay at Barcelona before eventually making the move to City.
"There has been a lot of talk about Neymar's future recently, but I believe rumours of a move to Real Madrid are false. I will advise him to stay at Barcelona for at least a few more years, but if he wants City and they want him, we know they have the power to make it happen," Ronaldinho said of Neymar's potential move to City.