In an attempt to combat dengue fever, Brazillian researchers have unleashed thousands of "good" mosquitoes infected with a bacteria that can suppress the dengue fever.
The mosquitoes carry the intercellular bacteria, Wolbachia, which can't be transmitted to humans.
The government is hoping the mosquitoes can breed and multiply, and in turn reduce the spread of the disease.
An estimated 10,000 mosquitoes are to be released every month for a total of four months.
The first set of thousands of mosquitoes will be released in Tubiacanga, in the north of Rio de Janeiro.
Luciano Moreira, from the Brazilian research institute Fiocruz, who is leading the project in Brazil said:
"Our teams performed weekly visits to the four neighbourhoods in Rio being targeted. Mosquitoes were analysed after collection in special traps. Transparency and proper information for the households is a priority."
Bacteria and Dengue Fever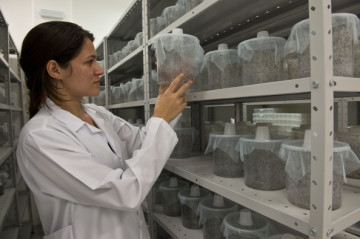 Wolbachia bacteria acts like a vaccine for the mosquito after it carries the dengue virus (Aedes aegypti) away from an infected person's body preventing it from multiplying in the body.
Researchers do not need to constantly release more contaminated mosquitoes with the bacteria, as infected females pass on the bacteria to all future generations.
If an infected male mosquito mates with a female without the bacteria, the eggs never turn into larvae, hence a successful reproduction only occurs either if both the male and female are contaminated or only the female has the bacteria.
Similar programmes have also been implemented in Australia, Vietnam and Indonesia.
In Australia, a successful reproduction of Aedes mosquitoes with Wolbachia occurs within 10 weeks on average.
Research on Wolbachia also originally began from the Australian University of Monash in 2008.
After 20 dengue-free years, the fever emerged again in Brazil in 1981 and approximately seven million cases have been reported ever since.
According to the BBC, Brazil has the highest incidence of Dengue cases in the world, with 3.2 million cases and 800 deaths registered due to the fever between 2009 and 2014.