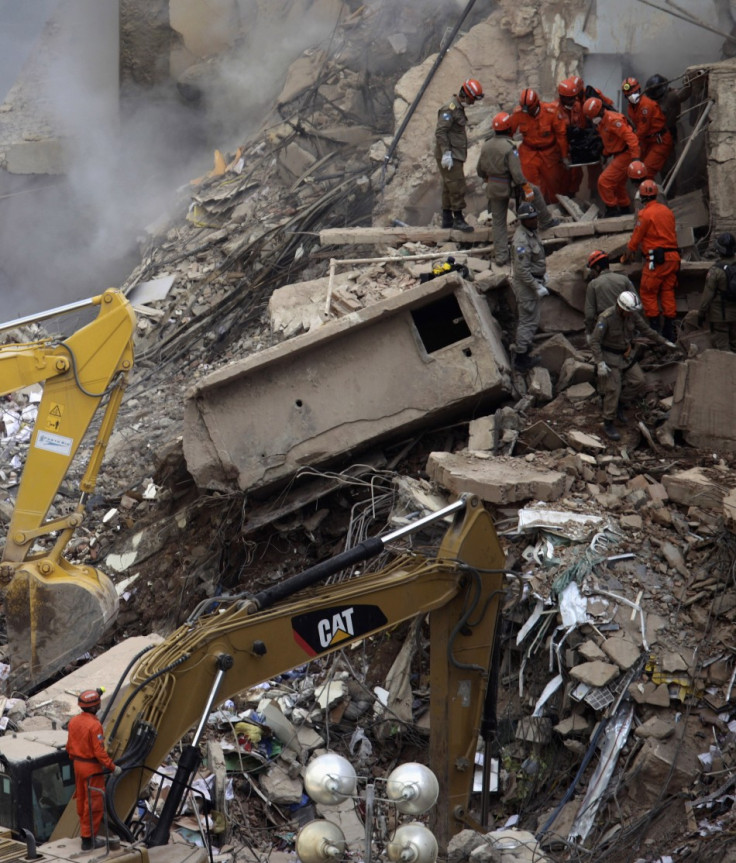 At least 19 people are still missing and three people were killed after two buildings collapsed in Rio de Janeiro.
Rescue teams are still looking for survivors in the rumbles of the two buildings.
"19 people who were inside the buildings have not returned home" the city's mayor, Eduardo Paes told reporters.
A fire broke out soon after the buildings fell, the state-run Agencia Brasil news agency reported and witness said a loud noise preceded the collapse.
Three bodies were found Thursday morning.
The commercial buildings were mainly empty at the time of collapse on Wednesday night.
It is not clear what caused the collapses. Officials say they are now investigating the possibility of a structural failure after they dismissed the possibility of a gas explosion.
Police have cordoned off the area and cut electricity, citing security reasons.
The accident comes as Brazil prepares to host the football World Cup in 2014 and the Olympics Game in 2016, prompting fears about the state of the city's infrastructure.