Giving another blow to the already shaken political scenario in Brazil, Planning Minister Romero Juca has now come under the scanner for allegedly conspiring to obstruct the country's biggest-ever corruption investigation. Juca, a close ally of acting President Michel Temer, has denied any wrongdoing, but has decided to step aside for now.
The accusations were based on a conversation recording between Juca and a friend, leaked by a local newspaper, where Juca appears to be saying that the graft probe involving state-run oil company Petrobras needs to be contained. Juca claims that his statements have been taken out of context.
Juca told reporters in Brasilia on Monday (23 May) that he will step aside, effective 24 May, until his innocence is proven, Reuters reported. He also maintained that he would never interfere in the investigation.
In the recording, which was published by Brazilian newspaper Folha de S Paulo, Juca is talking to his friend and ally, ex-senator Sergio Machado, who is also under investigation in the Petrobras graft probe. Juca appears to be saying to Machado that he agreed on the need for a "national pact" to limit the ongoing graft probe that has shaken the country's political establishment. "The government has to be changed in order to stop this bleeding," Folha quoted Juca as saying to Machado.
The newspaper said the recording was made "secretly" and that it happened before the suspension of President Dilma Rousseff. The president is now facing an impeachment for allegedly breaking fiscal laws.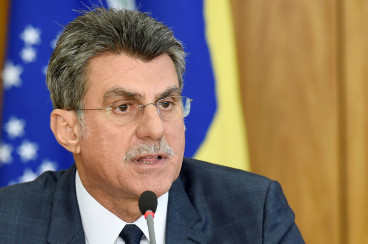 However, Juca said that by "bleeding" he meant Brazil's free-falling economy and the Rousseff government's recent paralysis. He admitted that the conversation happened either at his home or at his office, but insisted that he did not mean to obstruct the ongoing investigation.
Juca, along with many other ministers in Temer's new government, are facing a probe for their alleged roles in the Petrobras graft probe. Temer reportedly said in a statement that Juca would be available with the government to ensure timely passage of the budget and other reforms.