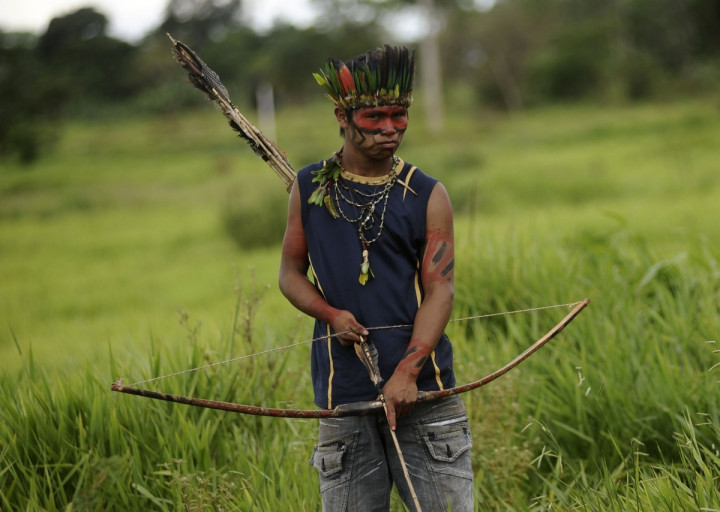 The world's suicide rate is highest among Brazil's Guarani tribe, a new study reveals.
The study by Indigenous Missionary Council (CIMI) suggests that at least 72 Guarani people committed suicide in 2013, the highest number of suicide recorded in 28 years.
Most of the Guarani people, who hanged themselves were aged between 15 and 30 years with some as young as 12 years old.
"They have no future, no respect, no work and no land to plant and live. Choose to die because they are actually already dead inside," a Guarani man said.
Guarani people are one of the first communities contacted by Europeans in South America about 500 years ago. They live in the southern Brazilian state of Mato Grosso do Sul.
According to the study, in the period between 1986 and 1997, 244 deaths by suicide were recorded among the Guarani, a number that has almost tripled in the last decade with 684 cases reported between 2000 and 2013.
The main cause for the suicide by Guarani people has been the loss of their ancestral lands, according to tribal rights group Survival International.
Their lands are being used for setting up sugarcane plantations and cattle ranches to meet the needs of Brazil's biofuel market.
Most recently, the Coca-Cola Company was dragged into the tribe's land conflict as the beverage giant sources sugar from Bunge, which buys sugar cane from five farms located on the Guarani lands.
"Coca-Cola is contributing to the destruction and misery of the Guarani Indians because it is buying sugar from a company which sources sugar cane from land stolen from the Guarani. Let my relatives, the Guarani, live!" Amazon Indian Nixiwaka told Survival.