Brazil Removes 'All Invaders' from Remote Awa Tribe's Land in Amazon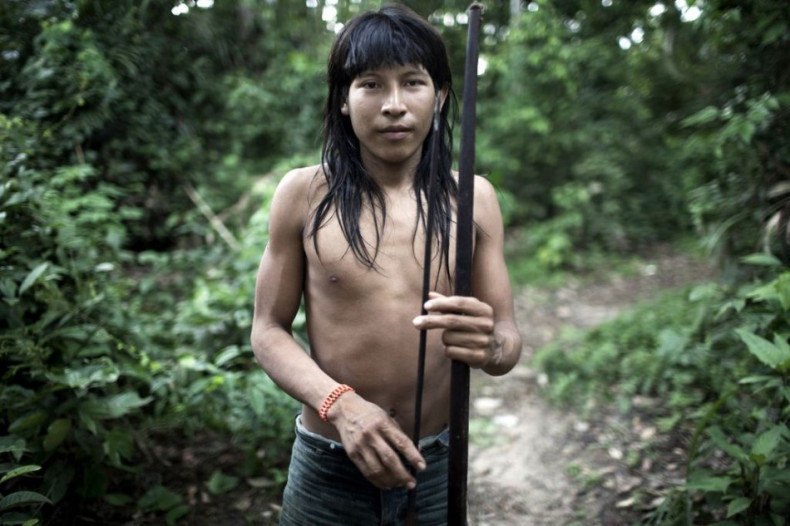 The Brazilian government has announced that all illegal invaders have been removed from the indigenous Awa tribe's land in the eastern Amazon rainforest.
Authorities have handed the Awa people an official document confirming that all non-Indians have been removed from their territory, according to tribal rights group Survival International.
Brazil began removing the intruders from Awa land in January when the government sent a ground squad of hundreds of agents to remove illegal cattle ranchers and loggers from the land of the Awa.
The final announcement comes after several campaigns pressurised the government to save the Awas, who have been on the brink of extinction due to illegal logging and invasions in their territory.
Survival International launched a high-profile international campaign along with Hollywood star Colin Firth to save the indigenous people in 2012
In the same year, a number of British MPs also showed their concern for the condition of the tribe and warned other parliament members the tribe could face extinction if the Brazilian government did not act in time.
Deforestation is one of the major reasons for the Awas to fear extinction. According to Survival International, the rate of deforestation in the Awa tribe's territory is the fastest in the Amazon.
Deforestation affects the tribe's nomadic hunter-gathering profession, which is the only mean for food, and hence, the survival of these uncontacted tribes.
"We can't hunt... we don't bring back any food. The loggers have been here for a long time... we've been telling people that the loggers are here, and their chainsaws, machinery and trucks are screaming," an Awa man said.
Awa people are one of the last surviving nomadic hunter-gatherer tribes in the Amazon and are believed to be the world's most threatened tribe.
An estimated 20 to 25% of the tribe's population, which still remain uncontacted, are particularly vulnerable to diseases brought in by outsiders.