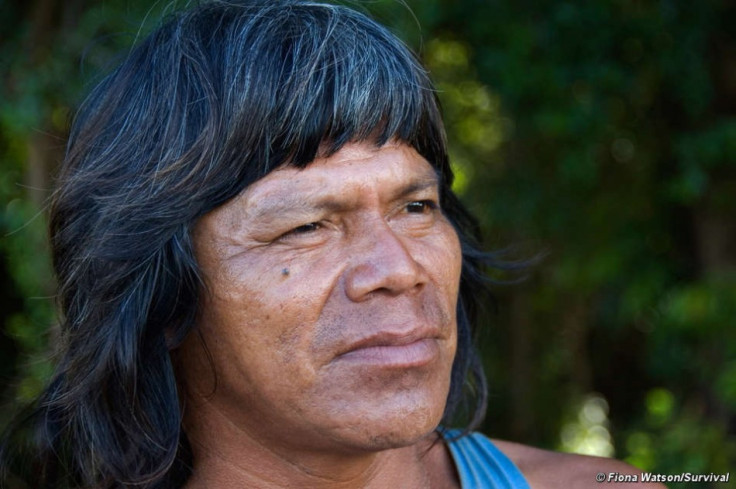 A public prosecutor in Brazil is asking the government to pay £53.21 million to a Guarani Indian community as compensation for "moral and material" damages.
The community, known as Guyra Roká, is the same one affected by the recent announcement by Shell's Brazilian joint venture company, Raizen, that it would stop sourcing sugar cane grown on Guarani land by Nov 25, after a vociferous campaign by the Indians and Survival International.
Prosecutor Marco Antonio Delfino de Almeida has filed a lawsuit which asks the government to pay compensation for the many years that the Guarani of Guyra Roká community were deprived of their land and the length of time it is taking the authorities to map out and restore the land to them. The case also includes damages for the violence, ill health and other social problems the Guarani faced while deprived of their land.
The prosecutor wants compensation money to go to projects which directly benefit the Guarani.
"When they go back, most of the land will have been cleared of its forests. The soil will be exhausted by decades of intensive agriculture... The Indians will need the financial resources they lack to make their land productive and their environment sustainable again," Mr de Almeida said.
The Guarani of Guyra Roká were evicted from their land in the 1920s. They spent years squeezed together in a reservation where they suffered from overcrowding and lack of land. When conditions there became unbearable, they camped on the side of the road next to their ancestral land.
"This case is welcome recognition of just how much the theft of their land has harmed the Guarani. Their children are driven to suicide, their leaders and elders are assassinated, and they're repeatedly thrown off their land - but again and again they return. All they actually want is their land back," Survival Director Stephen Corry stated.
Today, although the tribe's territory has been recognised by the Ministry of Justice, they only live on a fraction of it. Most is still occupied by cattle ranchers who plant sugar cane to supply Brazil's ethanol industry.