An American man, who was abandoned by his mother when he was about six, has found her living with an Amazonian tribe.
David Good, 28, from Philadelphia hated his mother for having left him. He did not know who she was and where she came from until he saw her photo at a tribal exhibit during his school's field trip to the Museum of Natural History.
David's mother Yarima belongs to Venezuela's Yanomami tribe, who have thrived in the rainforests of South America for over 15,000 years.
"I just froze," David, who was then about 10 years old, told the New York Post.
"All the blood drained out of me. I ran to a dark corner and hid for 10 minutes."
"I didn't want my friends to know that my mom's a naked jungle woman eating tarantulas. I didn't want to be known as a half-breed. And it was my revenge; I was angry that she left me. So I just wanted to stick with the story that she was dead."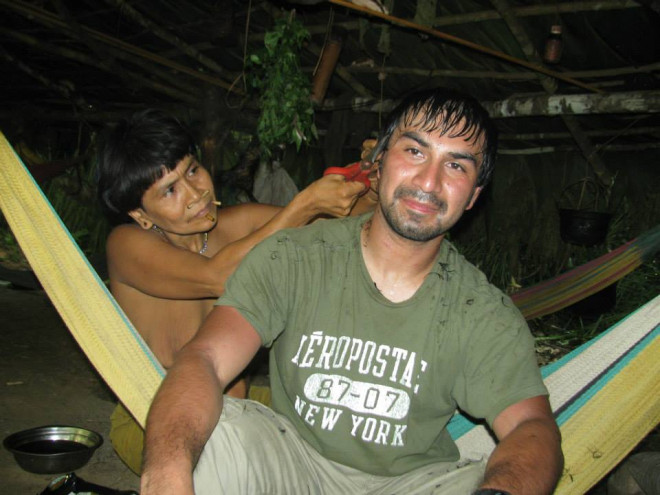 According to the report, Yarima was offered to David's father Kenneth Good, an anthropology professor, as his wife after the tribal community regarded him as their part following his frequent visits to the community more than 30 years ago.
The couple who have three children together kept shuffling between their stays in the US and in forest in Venezuela for 12 years but Yarima, the report said, always wanted to return to her roots.
Kenneth said when Yarima was pregnant with David and went into labour, she "was panicked by the American hospital: the gurneys, the monitors, the machines, the needles."
"Once admitted, she sprung herself out of bed and attempted to give birth by squatting in the corner of the hospital room. It was so unnatural to her. It went against everything she ever learned," Kenneth said.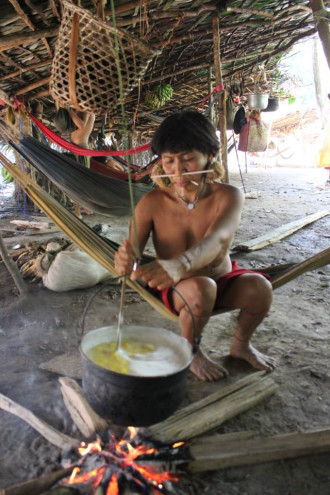 In 1991, Kenneth Good made a deal with National Geographic to film a documentary for which the entire family would be in Amazon. It was then Yarima decided that she would not go back to America.
"After two or three years, I began internalizsing it as abandonment," said David, who reunited with his mother in August 2011 when he was about 25.
"That trip was all about uncertainty. I didn't know if she would like me, or if I would like her, or if she would reject me. I said, 'Mama, I made it, I'm home. It took so long, but I made it.' "
David, who now makes frequent visits to his mother, wants to be Yanomami. He has even started a non-profit firm, The Good Project, dedicated to embracing and celebrating indigenous peoples.
"I want to trek through the jungle like they do," he told the New York Post.
He said Yarima wanted to visit America to see her other two children and Kenneth.
"It's not like there's closure. We're at the beginning of our story, in so many ways."